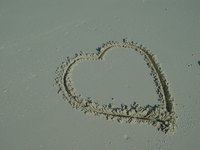 Ohio is home to a vast number of secluded retreats and romantic hideaways, ideal if you are planning to take that special someone in your life away for a romantic getaway. Whether you are looking for a weekend city break or a private love nest for two in the Ohio countryside, there are an abundance of places to choose from.
Donna's Premier Lodging
Nestled in the heart of Amish country is Donna's, a collection of cabins and suites that all cater to your romantic side. Each style of accommodation is thoughtfully decorated and includes such features as oversized bath tubs, gas log fireplaces and king-sized beds. Other services available include in room massage, gift boxes of chocolates and floral bouquets, and personalized picnic baskets. Donna's also hosts small weddings in an outdoor ceremonial area on the landscaped grounds where a lush waterfall becomes the backdrop to the ceremony. As of 2010, rates for Donna's premier lodgings begin at $139 and increase to $369 per room per night.
Donna's Premier Lodging 5523 TWP 358 East Street Berlin, OH 44610 330-893-3068 donnasofberlin.com
Old Man's Cave Chalets
Specializing in private romantic cabins for two, the Old Man's Cave Chalets offer a wealth of charm and comfort in a romantic setting. Located 2 miles from Hocking State Forest in Logan, Ohio, the chalets are timber-built cabins, each in a secluded location offering total privacy. Each is furnished to a high standard and includes cable television, fully equipped kitchen and romantic themed décor. Nearby are a range of attractions including the Hocking Hills Market, horseback riding at the Smoke Rise Ranch and boating on Lake Logan. Other facilities on site include use of the communal swimming pool, therapeutic massage service and even a personal photographer available for hire to capture the memories of your romantic getaway. Prices for Old Man's Cave Chalets, as of spring 2010, begin at $109 per cabin per night.
Old Man's Cave Chalets 8905 State Rte 664 S Logan, OH 43138 800-762-9396 oldmanscavechalets.com
Belamere Suites
Situated just 12 miles from the city of Toledo, Belamere Suites offers guests luxurious accommodations in a romantic boutique hotel. All the rooms have vaulted ceilings, walk-in showers and Jacuzzi tubs, creating a relaxing, intimate atmosphere for you and your loved one. Belamere Suites offers a range of romantically themed packages with features including rose petals placed on the bed for your arrival, complimentary choice of chilled drinks and roses arranged in vases in the room. Other accommodation amenities include cable television, king-sized beds, complimentary breakfast and fireplaces. As of 2010, rooms at Belamere Suites cost between $119 and $189 per room per night.
Belamere Suites 12200 Williams Road Perrysburg OH 4355 419-874-2233 belameresuites.com