Technology touches every aspect of the modern world. Whether it's automobiles and airplanes or insurance and health care, technological advances can change the way things work. Nowhere is this more apparent than the field of medicine, where technological breakthroughs seem to be happening all the time.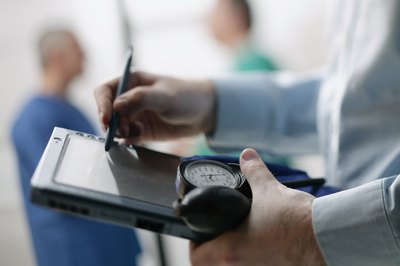 Organization
Modern technology has changed the way the medical field is organized. Patient files are now kept on computers, and these files are often kept on a central database so they can be accessed from anywhere in a hospital. This remarkably saves time, especially for tasks such as sending a patient's file and X-rays; a process that once took up to a week can now be completed within an hour. While the technology may confuse older practitioners, it generally leads to faster access to information.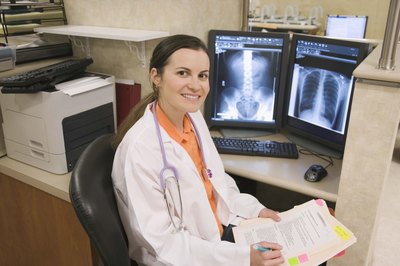 Non-Intrusive Medicine
As technology has advanced, more ways have been discovered to find out what's wrong with a patient without having to cut him open. X-Ray technology and radioactive dyes can often allow doctors to see inside a patient without making a single incision. Tissue biopsy and other methods can also be used to get small samples with minimal pain and suffering. Less invasive surgeries are also possible with the use of cameras and smaller incisions in the patient's body.
New Problems
According to college professors Simon Wessely and Keith Petrie, modern technology has also lead to a number of new problems and woes in the modern world. According to Wessely and Petrie, symptoms of everyday aches and pains are now considered symptoms of disease because technology has made medical knowledge more widespread. In addition, technology is more of a crutch for modern health care, convincing people to solve their woes through pharmacology rather than through more traditional or natural methods. And for every disease that's cured, additional diseases are discovered through or sometimes caused by technological advances.