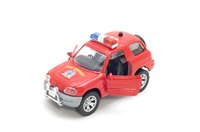 Many employers place a heavy emphasis on employee safety, but communicating these concerns to employees burdened by numerous competing priorities can present a challenge. By documenting workplace safety practices and engaging employees in a number of safety-oriented activities, businesses can effectively raise awareness of safety issues and ensure careful day-to-day operations.
Maintain a Comprehensive Policy
According to Nonprofit Risk, a not-for-profit organization dedicated to improving workplace safety, all organizations should have a well-planned, documented and comprehensive workplace policy available to employees at all times. The safety policy may be as simple as a few paragraphs describing how the company views safety in the workplace, or it may meticulously detail steps that employees should take to prevent workplace accidents. Maintaining a documented policy not only helps promote safety in the workplace, it helps ensure compliance with federal regulations; according to the U.S. Occupational Safety and Health Administration, businesses must communicate organizational safety policies to employees on a periodic basis.
Offer Online Training
OSHA also requires businesses to deliver annual safety training. While some organizations can quickly and effectively deliver this information through an informal medium like email, the interactive nature of online communication allows employers to maximize the training's effect. Depending on the type of training and area of focus, some organizations may benefit from offering certification courses that reward employee effort with official recognition. The American Red Cross offers a number of certification programs that range from first aid to CPR for workplace delivery.
Review and Discuss Safety Reports
To reinforce employee confidence, organizations should carefully document, report and review all safety violation reports. Discussing safety violations during periodic staff meetings can help demonstrate the company's commitment to safety while also keeping the issue at the forefront of employees' minds. In addition, according to Nonprofit Risk, many insurance carriers require employers to report all safety-related incidents within 24 hours to ensure proper insurance processing.
Play Safety Games
Games can help to reinforce company safety policies through fun, enjoyable activities. The Australian government's SafeWork division encourages organizations to add games to training regimens in order to capture employee attention and improve retention of the safety procedures. Some games like "Virtual Office" allow employees to spot safety concerns in an online simulated office environment, and some employees with a penchant for fun may prefer whimsical games like "Hunt the Hazard" that award points for identifying potential safety violations.
Get Feedback
Getting feedback can help employees feel like part of the safety process and become more involved in workplace safety. Organizations can gather employee feedback in a number of ways, ranging from anonymous suggestion-box-type communications to open dialogue during periodic staff meetings. Some organizations may also ask vocal employees to participate as part of a workplace safety group, both encouraging employee involvement and providing a continually accessible channel for employees to address concerns. According to the workplace safety website eOfficeSafetyTips, a workplace safety group can help educate employees and increase compliance with documented policies.