The end of a busy and stressful workweek can make any person long for the breathtakingly serene views of fields, rivers and mountains in New England. An all-inclusive weekend getaway to any of the New England states is sure to rejuvenate your exhausted body and restore calmness and clarity. Make the weekend trip a second honeymoon and let the husband tag along, or travel alone for a taste of solitude.
Hartness House Inn, Restaurant and Spa
Hartness House offers an all-inclusive bed-and-breakfast package with its New England Last Minute Getaway Package, which guests can avail themselves of only on weekends. Guests must arrive and check in on Friday, at which point the staff treats them to a complimentary wine cocktail at the property's tavern. The package includes a two-night stay with a full country-style breakfast on Saturday and Sunday mornings, as well as a Saturday dinner in the Governor's Room Restaurant. Hartness House boasts Vermont's mountains as its backdrop, and the Connecticut River, which is just five minutes from the property, is open for fishing, swimming, canoeing and boating. The Crowne Point Golf Course is likewise five minutes away from the inn.
Hartness House
30 Orchard St. Springfield, VT 05156 800-732-4789 hartnesshouse.com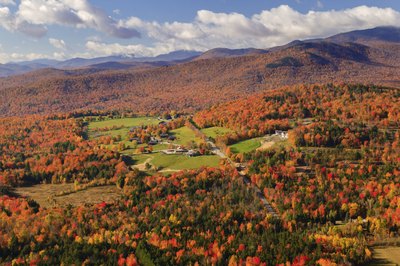 Providence Marriott Downtown Hotel
The Providence Marriott Downtown Hotel knows love and decadence. The Godiva Getaway Experience package allows couples to escape to New England and let others pamper them throughout an entire weekend. The all-inclusive package includes deluxe accommodations in a spacious guestroom, a buffet breakfast at the Bluefin Grille, Godiva chocolates, a CD of love songs, a guide to Providence's most romantic attractions, and a gift card to YourMemorableMoments.com. If you want something fancier for your loved one, upgrade to the Ultimate Getaway Experience. Guests receive everything in the Godiva package as well as chilled champagne and strawberries sent directly to their room, and appetizers at the Bluefin Grille. Providence Marriott Downtown Hotel is in its namesake city and has its own Starbucks coffee shop, swimming pool, fitness center and on-site restaurant.
Providence Marriott Downtown 1 Orms St. Providence, RI 02904 866-384-4011 marriottprovidence.com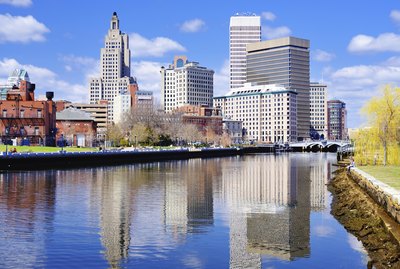 Stonehedge Inn and Spa
Stonehedge Inn and Spa makes the country sound romantic. The hotel's Two-Night Country Getaway includes a two-night stay in a suite with a Jacuzzi and moonlit porch, breakfast for both mornings, a lovely Saturday dinner in the Left Bank, and full use of the hotel's spa facilities including the four-season pool, Jacuzzi, steam room and sauna. While you're on your weekend getaway, make sure to sample Stonehedge's excellent wines from its cellars, or relax and pamper yourself with a few spa treatments.
Stonehedge Inn and Spa 160 Pawtucket Blvd. Tyngsboro, MA 01879 978-649-4400 stonehedgeinnandspa.com