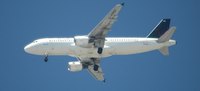 Recruiting the best employees is only part of the equation. The other half is retaining them. This can be especially difficult in industries facing challenges like the airline industry. While increased compensation is the most obvious solution, it isn't always an option.
Devleop Key Performance Indicators
Measure employee retention. This may seem obvious, but the first step to improving anything is creating a metric to measure it. These measurements are referred to as key performance indicators. The most common indicator is employee turnover. That is, how many employees leave the organization over a month, quarter or year. Look at past figures and set goals to reduce the number by 10 percent every year.
Train Management
Train managers on ways to help motivate and communicate with employees. One reason employees leave is because of poor management feedback. Take the time to train those you've promoted in your organization on how to motivate and retain good employees. Not everyone is a born manager—some people need a little help to steer them in the right direction, and this can be critical in the airline industry, where tensions can sometimes run high.
Tie Company Performance to Compensation
While increases in direct compensation are nice, creating a direct incentive (bonus) for employees to make a better company provides a clear communication to all employees to put customer satisfaction first. If the airline is public, issue stock in lieu of pay increases. Create ways to give employees ownership over their ideas and reward those with great ideas with certificates of merit or words of achievement from higher-level management that can be used on performance evaluations.