You don't need to quit your day job to enjoy the creative release and attractive results of an artistic hobby. Adults can find art project ideas to suit any skill level or style preference. As long as you're willing to dedicate the time and effort to learn how to create your desired project, you can produce amazing works of art in your spare time.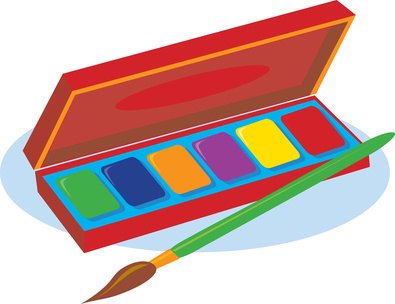 (paint box image by Maria Bell from Fotolia.com)
Batik is a fabric-dyeing technique used around the world, but most commonly associated with Indonesian culture. Batik fabrics consist of color patterns created with melted wax. Hot wax is drizzled across plain fabric to stop pigment from absorbing into the fibers. The cloth soaks in dye, more wax is added and the cloth soaks again. The multiple wax and pigment layers result in an intricate pattern. Once the dye is set, the wax is removed and the artistically patterned fabric remains.
A square piece of white fabric provides a simple base for a batik wall-hanging. Large swirls of wax and light brown dye form a bold pattern for the first batik layer. Thin swirls of wax and dark brown dye form a subtle pattern for the second layer. The resulting batik has white large swirls, light brown thin swirls and a dark brown background.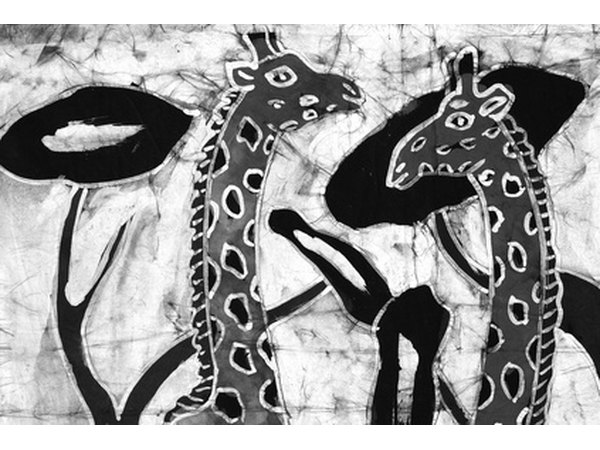 girafes sur batik image by AlcelVision from Fotolia.com
Recycle junk mail and create an attractive piece of modern home decor with a mosaic art project. The base of the picture consists of a large, rectangular poster board covered with overlapping pieces of colorful junk-mail advertisements and coupons in assorted sizes. The decorated poster board is cut into 1-inch strips to re-arrange into a mosaic of colorful, vertical stripes. The stripes are set on black poster board, 1/4 inch apart, for a thin black and thick mosaic stripe design.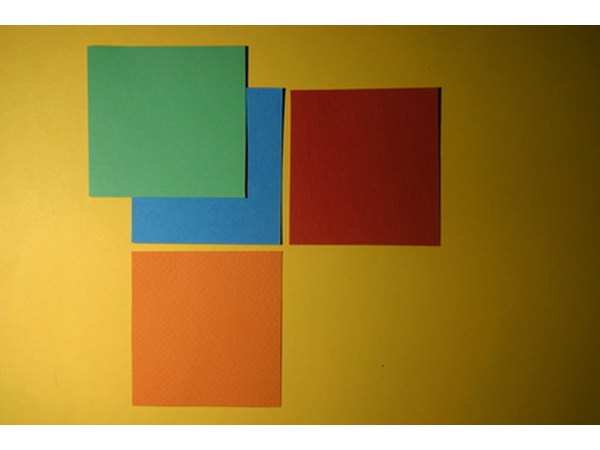 paper #5 image by stassad from Fotolia.com
Decorative dish-painting is a popular art form in many cultures, both ancient and current. From hand-painted flowers on porcelain plates to colorful fish paintings on wood bowls, all you need is paint, waterproof sealant and a piece of dishware. However, be careful to use specific glass paint to decorate glass dishware, wood paint to decorate wood dishware and so on.
A plain wooden plate covered with glossy black paint provides a simple base for a "lacquered Russian painting" project. A bold red rose and gold leaf design creates a dramatic burst of color in the middle of the plate. Tiny gold leaves edge the inner and outer plate brim for extra sparkle. Several thin layers of glossy varnish cover the painted plate to provide a rich lacquered shine.
black decorative plate image by Lucy Cherniak from Fotolia.com
Printmaking is an age-old art that can use a variety of materials. The easiest type of printmaking is stamping. Anything you can shape and cover with paint can become a stamping tool. A thick piece of white watercolor paper provides a basic canvas for a unique stamping design. A combination of craft paint, potatoes cut with star shapes, apples cut with diamond shapes and sponges cut into square shapes can create a colorful and interesting design.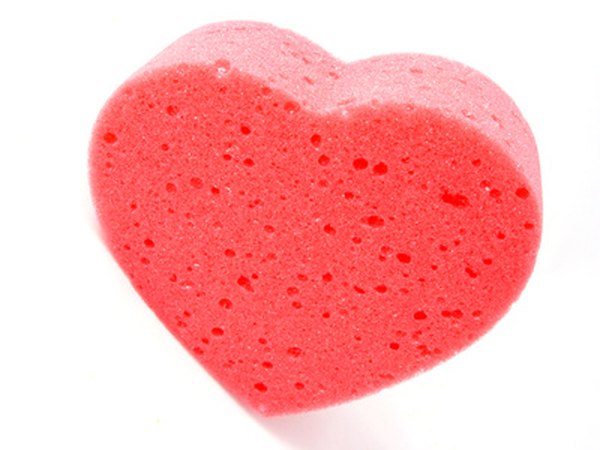 sponge image by Leonid Nyshko from Fotolia.com
Promoted By Zergnet