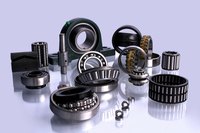 ISO 9001 is a set of quality management guidelines that have been adopted by thousands of organizations around the world. It provides processes and procedures to help companies improve the quality of the product or service they provide. In order to achieve ISO accreditation, businesses need to demonstrate that they have met a number of requirements.
Senior Management Commitment
ISO 9001 states that the full commitment and backing of senior management is a vital element of achieving ISO accreditation. Without the full support of the senior management team, the creation and implementation of quality management systems and processes will lack the impetus required to make them successful. This will increase the risk that any implemented procedures will quickly fail, thus compromising quality.
Design Process
ISO 9001 states that all projects must be planned thoroughly and with quality as a priority at all stages in the life cycle of the product, from design to manufacture to maintenance. Any changes or alterations in the design of the product need to be recorded and documented, and the information of the change communicated to all relevant parties.
Supplier Vetting
It is a requirement of ISO 9001 that all new suppliers are thoroughly vetted before any contracts are awarded. This is to ascertain the quality of service and product that the supplier can provide, as well as ensuring that they have the resources necessary to meet your demand. This will result in long-lasting and productive working relationships with suppliers.
Inspection and Testing
All materials and products used in the creation and manufacturing of an item must be thoroughly inspected before use. This is to ensure that they are fit for purpose, and all testing records must be retained and filed. Before a product is released to the public, it must undergo final testing and achieve the sign-off of senior management.
Internal Audits
All businesses seeking ISO 9001 accreditation must carry out regular and thorough internal audits to check that the processes and procedures that have been implemented within the company are working and being well maintained. Any shortcomings, discrepancies or areas of improvement must be communicated to senior management, and a deadline given for any problems to be rectified by.