An old whiskey barrel takes on a new life when you fill it with bright flowers, bushes of plump berries or floating water lilies. Once seen as quaint and rustic, whiskey barrel planters are versatile enough to fit into many outdoor garden, patio and landscape plans. Whiskey barrels are equally at home on urban patios, suburban decks and in backyards everywhere.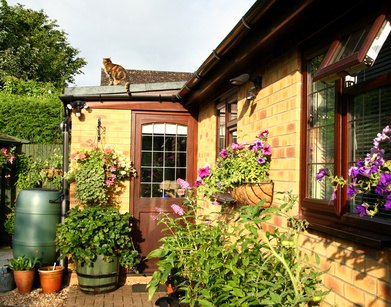 (Flowering Baskets and Planters in an English Back garden image by Chris Lofty from Fotolia.com)
Plant a tub full of patriotic flowers to brighten up the patio. Think in terms of height when you choose the flowers. Plant tall flowers in the center of the barrel, surround them with mounding flowers and finish off with trailing plants, such as sweet alyssum in white or blue. Red and white impatiens will easily grow into a full border around tall blue delphiniums planted in the center.
red and white flowers image by michele goglio from Fotolia.com
Soaked whiskey barrels are watertight, which makes them a good container for a small container water garden or pond. If you're concerned about the possibility of preservatives in the wood, start with a plastic liner. Instead of planting directly in the barrel, place potted plants on bricks or upside-down flower pots in the water. A whiskey barrel is about the right size to support one water lily and several border plants, as well as some underwater and floating plants. Add one or two water snails and a guppy or two, and you'll have a complete pond ecosystem on your patio.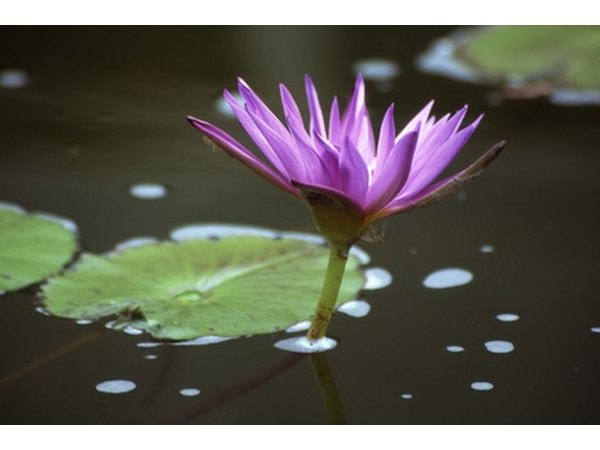 water lily. image by Iourii from Fotolia.com
Fill a whiskey barrel with herbs and set it outside your kitchen door where they'll be handy to snip when it's time to cook. Basil, parsley, rue and thyme all grow nicely together, and make good companions for a tomato plants. Just add a stake in the center of the barrel so that the tomato will have some support as it grows.
Tomato plant image by Trombax from Fotolia.com
Mints are popular herbs for tea, but they have a bad habit of taking over the garden if you don't contain them in some way. When you plant them in a whiskey barrel, you can choose a variety of mints and let them go wild. The various shapes of foliage and flowers will make an attractive--and sweet smelling--display.
mint image by Lytse from Fotolia.com
Most roses grow quite happily in containers as long as they have enough room for their roots to grow. A whiskey barrel is big enough to hold two regular size rose bushes or several miniature roses. Choose two of the same variety, or pick a handful in different colors. They'll sweeten the air with their scent and add romance to your patio or backyard.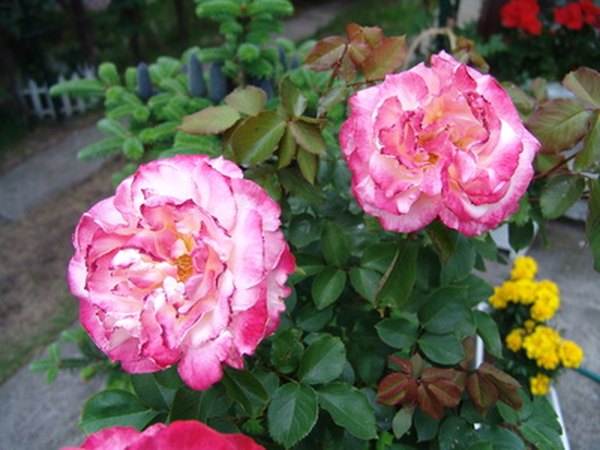 roses image by Piotr Markowski from Fotolia.com
Promoted By Zergnet