Christmas candlelight services are held all throughout the world, usually on Christmas Eve or Christmas Day. Some are traditional, some are contemporary, and many fall somewhere in between. For such a religious service in the United States, planning in advance and knowing the tone are critical to the success of your service. While every church is different, there are common threads that will help you in your planning.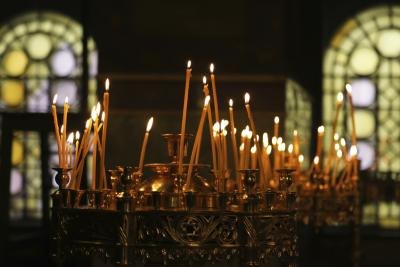 (georgi1969/iStock/Getty Images)
Music plays an important role in setting the mood for candlelight services. Decide the tone you want the music to convey, whether it be reverent, uplifting, fast-paced or spiritual; a combination of these can be very effective.
Showcasing different performers will aid in the appeal of the service. Keep in mind that even "choral" music can be adapted, so use a mix of choir, quartet and soloists. Involve the audience with several congregational hymns, where everyone present can join in. Instrumental music without words can also be used for more reflective times in the service, such as the offering.
James Pauls/iStock/Getty Images
For churches that use an advent wreath, the last candle can be lit during your candlelight service. Set a peaceful yet powerful mood by timing this lighting toward the beginning of the service so all the Advent candles are lit while the service progresses.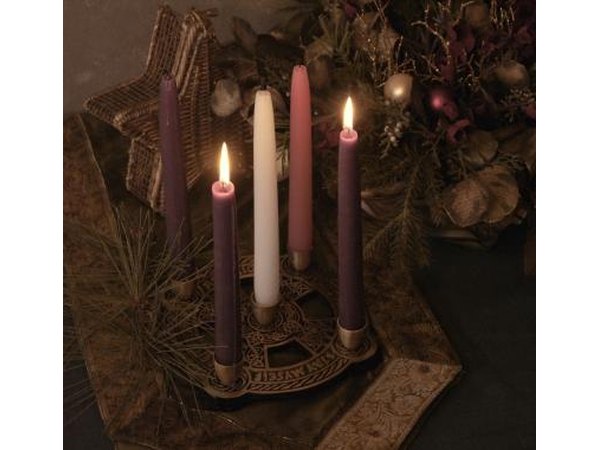 bkkm/iStock/Getty Images
Space out the music by adding readings and reflections throughout the service. For example, after one or two opening carols, a welcome message or prayer should be given, followed by more music.
Scripture readings focused on the Christmas story can be used in conjunction with your music. For example, a reading on the heavenly host could be followed by a loud and jubilant song. A Christmas sermon is usually part of a candlelight program as well. Check with your pastor or minister while planning to make sure you allow enough time for a sermon.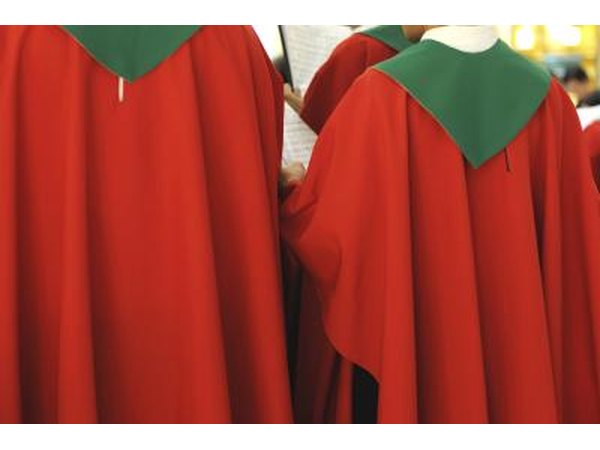 dblight/iStock/Getty Images
Remembering loved ones who have passed away can be poignant during your service. You could have a reading of names accompanied by quiet background music, or, if pressed for time, consider having the names listed in your printed bulletin for the congregation to read. Whatever you choose, make sure you give your congregation enough time to submit names in advance.
poco_bw/iStock/Getty Images
The lighting of candles by each person in attendance can be a powerful end to your service. Have enough candles for each person that is old enough to hold their own candle. The more candles that are lit, the more dramatic the effect. Just before the lighting have a quiet reading to set the tone. The lights should be dimmed during this time, and people instructed to light their candle. When the candles are lit a reflective congregational hymn like "Silent Night" can be sung.
It is imperative that you check with your local fire department on the regulations governing the use of open flame indoors or outdoors, as some cities may not allow the use of real fire. If that is the case in your area, fake candles with light bulbs can be used with success.
Heinrich van den Berg/iStock/Getty Images
Rebecca Pellegrini; Church Music Director; Beaumont, California
Promoted By Zergnet