Wine lovers who are on a tight budget can still find exciting, full-bodied red wines that are easy on the pocketbook. At under $20 a bottle, these reds come from a variety of areas including the Napa Valley, Tuscany, Australia, and Spain. They are the perfect choice for those looking for a moderately-priced yet still flavorful red wine.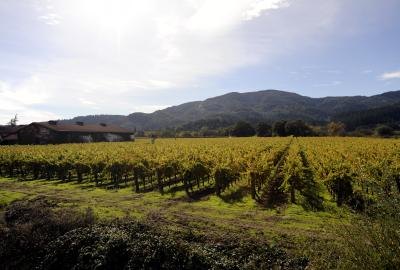 (Tim Mosenfelder/Getty Images Entertainment/Getty Images)
This gentle, slightly minty black-cherry colored red wine comes from the Wahluke Slope area of Washington state. Although other wines of that area did not fare as well during the 2006 season's cool, rainy spring and hot, dry summer, the Chateau Ste. Michelle Indian Wells Merlot emerged as a winner, rated 91 points by Wine & Spirits Magazine.
Chateau Ste. Michelle Indian Wells Merlot ($18) 14111 NE 145th St P.O. Box 1976 Woodinville, WA 98072 (425) 488-1133 ste-michelle.com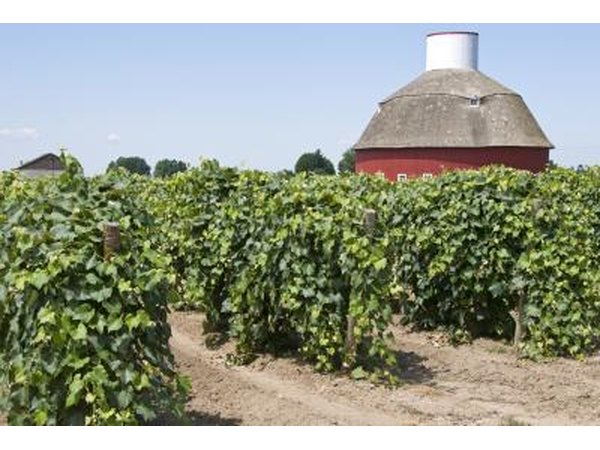 Phil Augustavo/iStock/Getty Images
Coming from the Paso Robles region in central California, this wine combines Zinfandel grapes with 14% Petite Sirah, creating a red wine with a tangy, wild berry fruit flavor. A second label of Varner Wine, this is a popular California Zinfandel rated 90 points by Robert Parker's The Wine Advocate.
2007 Foxglove Zinfandel ($15) Varner Wine 648 Menlo Avenue, Suite 5 Menlo Park, CA 94025 (650) 321-4894 varnerwine.com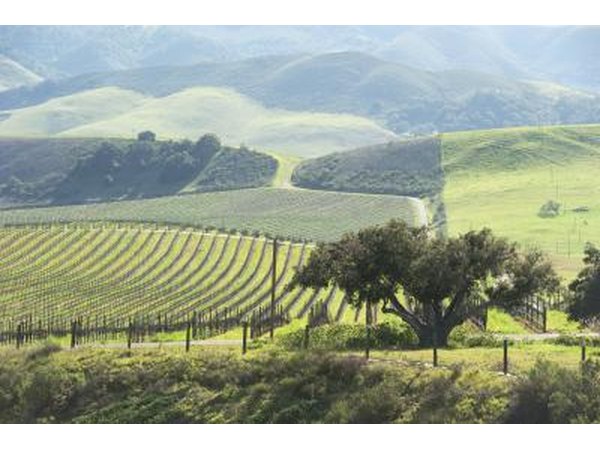 aspenrock/iStock/Getty Images
This dark, ruby-purplish colored red wine from the McLaren Vale region in Australia combines plum, cherry and black currant aromas with spicy, musky raspberry scents. The full-bodied Grenache has a fresh, fruit taste and received 90 points from International Wine Cellar.
d'Arenberg Custodian Grenache 2006 ($16) P.O. Box 195 Osborn Rd McLaren Vale, South Australia 5171 011 (+61) 8 8329 4888 darenberg.com.au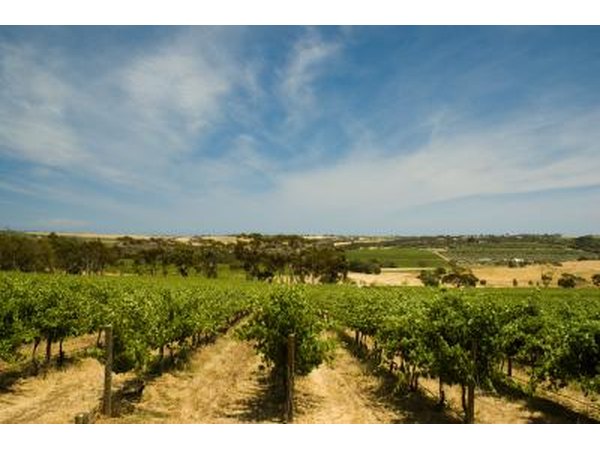 Gary Unwin/iStock/Getty Images
This wine, which is a blend of 99 percent Malbec and 1 percent Cabernet Franc, comes from grapes from the Agrelo and La Consulta regions of Argentina. It has a deep red color with violet overtones, and a red, fruity, toasty oak scent. Flavors of plum, fig and licorice are evident in this strong red wine, which is rated 91 points by Wine Spectator.
Punto Final Malbec Reserva 2006 ($19.99) Brandsen 1863 Luján de Cuyo Perdriel - CP 5519 Mendoza - Argentina 54 (+261) 4881247 bodegarenacer.com.ar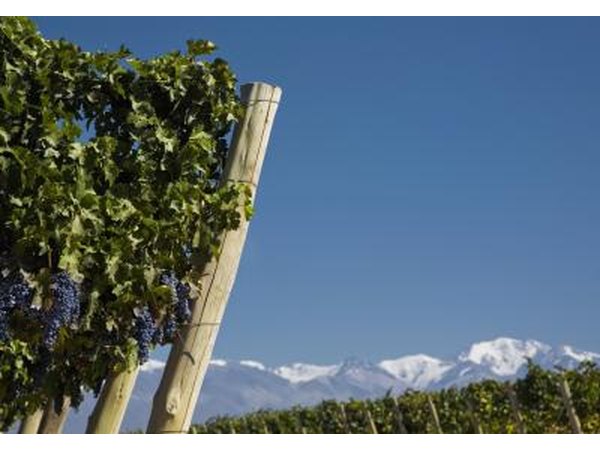 Christoph Wilhelm/iStock/Getty Images
Emerging from Maremma, Tuscany, this Italian has a ruby-red color and aromas of cherry, raspberry and vanilla. The full-bodied wine combines natural acidity with a coolness coming from the coastal air of the region. It is rated 94 points by Wine & Spirits.
Belguardo Serrata Maremma 2005 ($19.99) Loc. Montebottigli, VIII° Zona I-58100 Grosseto Tuscany, Italy 011 (+39) 0577 73571 mazzei.it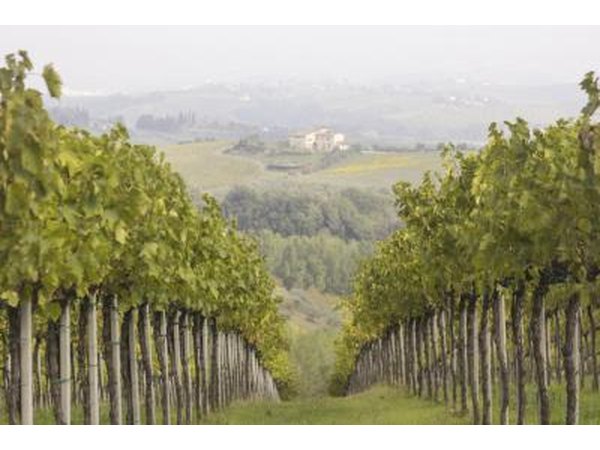 kompasstudio/iStock/Getty Images
This Cabernet Sauvignon from the McLaren Vale area of Australia carries a dark berry earthy aroma and rich, dark, fruity full-bodied taste with dark chocolate overtones. It would pair well with stronger cheese, wild game, red meat, or pasta dishes. Wine Enthusiast rated it 90 points.
Kangarilla Road Cabernet Sauvignon 2006 ($19.99) PO Box 532 McLaren Vale, South Australia 5171 08 8383 0533 kangarillaroad.com.au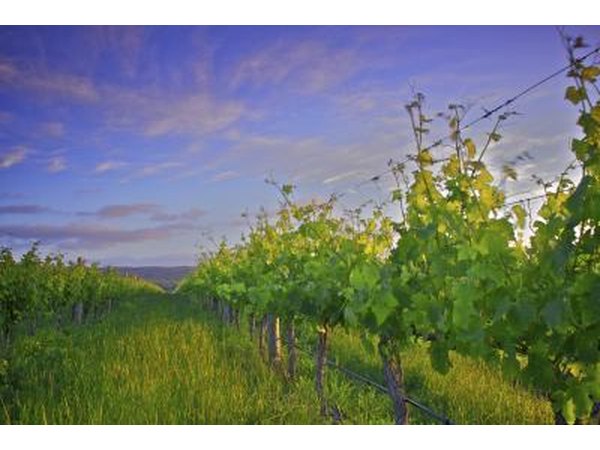 jane55-hogarth/iStock/Getty Images
The Spanish Finca Allende is a 100 percent Tempranillo cuvee. The dark purple colored wine carries an aroma of violets, cranberry, blueberry and mineral. The taste balances fruit and tannin. It is rated 92 points by Robert Parker's The Wine Advocate.
Finca Allende 2004 ($19.99) Plaza Ibarra, 1 26330 Briones Rioja, Spain 011 (+941) 322 301 finca-allende.com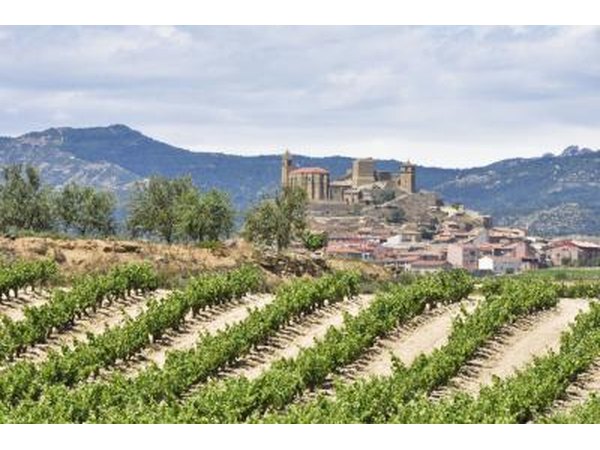 AlbertoLoyo/iStock/Getty Images
This Shiraz from the Barossa Valley of Australia carries a deep, dark color with an aroma combining cedar, plums, vanilla, and raspberries. The taste is reminiscent of blackberries, spice, cloves, and anise. It pairs well with veal and pasta dishes, and is rated 91 points by Wine Spectator.
Yalumba Barossa Shiraz + Viognier 2006 ($17) Eden Valley Road Angaston South Australia 5353 011 (+61) 8 8561 3200 yalumba.com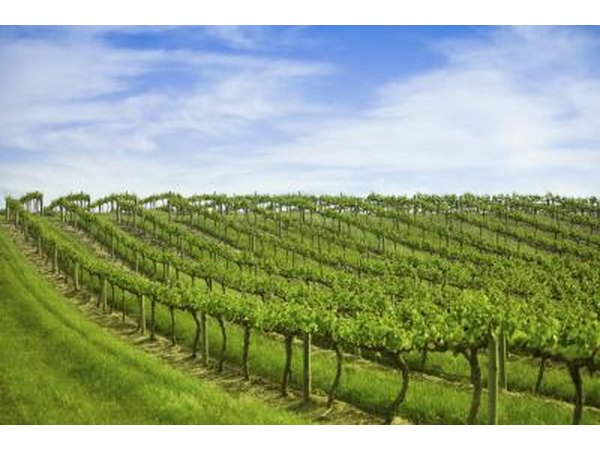 benstevens/iStock/Getty Images
Produced in a winery at the base of Sierra Salinas in Rioja, Spain, this dark, dense red blends dark blackberry fruits with smoky flavors. The Mira is a blend 65 percent Monastrell, 25 percent Cabernet Sauvignon, and 10 percent Garnacha Tintorera. It is sweet yet slightly acidic at the same time, and pairs well with full-flavored foods. Robert Parker's The Wine Advocate rated it 93 points.
Bodegas Sierra Salinas Mira 2005 ($19.99) Paraje del Puerto s/n. 034000 Villena, Alicante, Spain 011 (+34) 968 79 12 71 sierrasalinas.com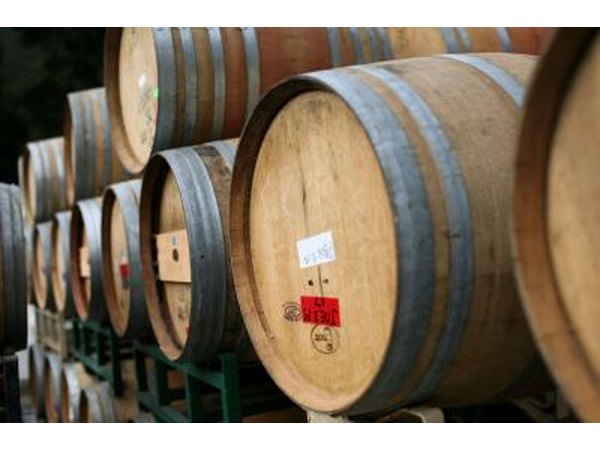 Justin Sullivan/Getty Images News/Getty Images
This blend of Bordeaux reds from the Napa Valley carries an aroma blending cranberries, strawberries and blueberries, and a flavor of cherries, blackberries, and plum balanced with a slight acidic taste. It is rated 93 points by Wine Enthusiast.
Newton Claret 2007 ($19.99) Madrona Ranch St. Helena, CA
(707) 963-9000 newtonvineyard.com
Justin Sullivan/Getty Images News/Getty Images
Promoted By Zergnet