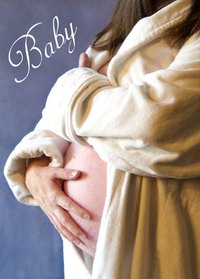 Intermenstrual spotting is characterized by light colored, pink spots appearing on tissue, panty liners or underwear in between menstrual periods. It can occur once or several times over a period of hours or even days. Mid-cycle spotting can mean a few different things and the causes of it vary.
End of Cycle
Spotting for a few days after your normal period of three to five days just signals the end of the menstrual cycle. Spotting usually lasts for a day or two, does not end up on the underwear and varies in color, from pink to brown. It is most apparent after urination or bowel movements, according to BeyondFertility.com.
Ovulation
Approximately 10 to 14 days into the menstrual cycle, spotting usually signals ovulation. It occurs because a small amount of blood makes its way down through the vagina after the egg moves through the ovarian follicle, according to Beyond Fertility. Also, estrogen levels on the rise may prompt the uterine lining to shed lightly, appearing as spotting.
Implantation
Implantation spotting occurs a week before your period is supposed to start, and lasts no more than one day. It occurs when a fertilized egg settles into the uterus lining. Implantation spotting may also result from a slight increase in estrogen and decrease in progesterone that occurs right before the progesterone-secreting mass of cells, corpus luteum, gets to work maintaining the uterus lining for the mature egg.
Progesterone Deficiency
Spotting for days before your period is due may be the result of low progesterone levels. Low progesterone levels occur during menstruation, causing the uterus lining to drop, however its appearance in the form of spotting, before it is due could signal progesterone deficiency, which may lead to infertility problems or miscarriage.
Harmful Abnormalities
Intermenstrual spotting may also indicate tissue growth in and around the fallopian tubes or around the ovaries, a condition known as endometriosis. Other causes of spotting are benign tumors of the uterus and using birth control pills. Spotting may be a symptom of a sexually transmitted disease (STD) and some cancers, according to Beyond Fertility.