Greece is a mecca for tourists who flock to the islands for their beaches, antiquities and especially their cities. Many cities in Greece are famous and well known around the world, but some more obscure cities are just as worthy of a visit. From Athens to Sparta, Heraklion to Delphi, the cities of Greece offer a wide variety of culture, history, and accommodations for tourists in Greece.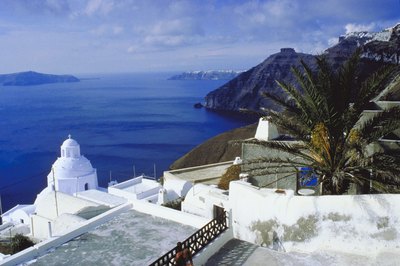 Athens
Athens was named after the Greek goddess Athena. As the capital of Greece, it is a frequent starting point for travelers. Dating back more than 3,000 years, Athens is one of the oldest cities in Europe, according to AthensGuide.com. A major attraction is the Acropolis in the south of Athens, which was the center of ancient civilization in Greece. At the Acropolis is the Parthenon, a temple dedicated to the Greek goddess Athena.
In Athens you can visit the Agora, or Athens Central Market, on Athinas Street to purchase fruit, meat and vegetables from local farmers, according to AthensGuide.com. Or visit the site of the 2004 Olympic Games and site of the first Olympics.
From Athens, you can take historical tours or travel by ferry or airplane to the many Greek islands or to other cities on the mainland of Greece.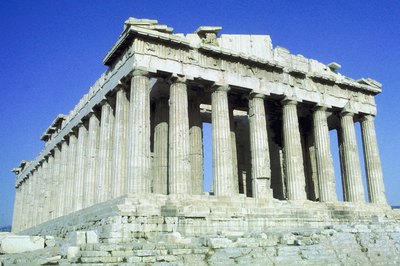 Heraklion
Heraklion is a central city on the Greek island of Crete. With a population of 130,000, this is a bustling city and the fourth largest in Greece, according to PlanetWare.com. In Heraklion you can visit many ancient sites, such as the home of the Minoan civilization or take a half-hour trip to view the ruins at Knossos.
Heraklion is home to the Kothris Museum of Modern Art and Archanes Archaeological Museum. There also is an international airport just outside Heraklion, making it an easy stop for tourists in and out of Crete.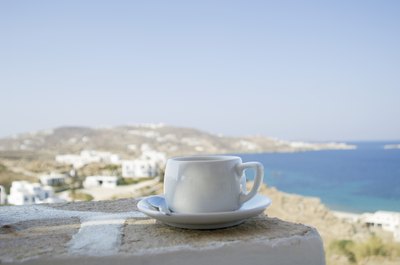 Piraeus
The city of Piraeus is the third largest city in Greece, according to PlanetWare.com. Located close to Athens, it is Greece's largest port. This is a frequent starting point for many travelers who arrive in Greece by ship. Many ferries and private boats thread their way through this harbor on route to the various Greek Islands. Popular tourist attractions in Piraeus, according to PlanetWare.com, include the Archaeological Museum of Piraeus, ancient boat remains at Piraeus' harbors and the Greek Maritime Museum.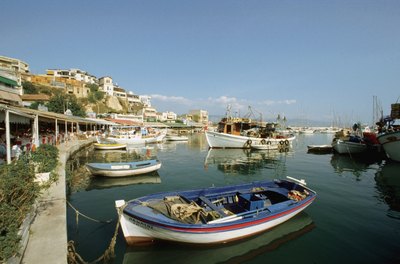 Delphi
Delphi is a Greek city known for its historical importance as the home of the Oracle, the most important shrine in ancient Greece, according to PBS.org, and the sanctuary of the Greek god Apollo, according to PlanetWare.com. The village rests on Mount Parnassus, which offers opportunities for mountain hikes and winter sports, says PlanetWare.com, and is a 2-hour drive from Athens on mountain roads. Attractions also include the archaeological Museum at Delphi and both the Sanctuary and Temple of Apollo.