Sometimes it's the preparation of cooking a meal that takes all the time. Sometimes, once you have everything set out, chopped, mixed and combined, it is just as easy to make two, three or more of the meal, as it is to make one. In these cases, freeze a couple meals to have ready on the days when you don't have the time or energy to do more than thaw and reheat a meal.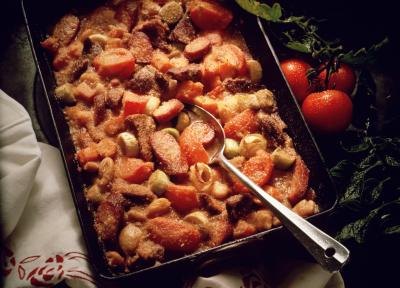 (Eising/Photodisc/Getty Images)
Meals that are spread across a big casserole pan make great freezable meals. Although they can take up a lot of space in the freezer, they are easy to thaw in the refrigerator and cook in the oven. They also work well because all the ingredients are already mixed so you don't have to work with ingredients at different thawing points. Casseroles may include lasagna, enchiladas, ziti, shepherd's pie, potatoes au gratin or quiche. Prepare the dish as directed by your recipe, but don't cook it. Freeze the dish in a covered container. Thaw in the refrigerator a day before you want to eat it. Put it in the oven and cook it according to the recipe.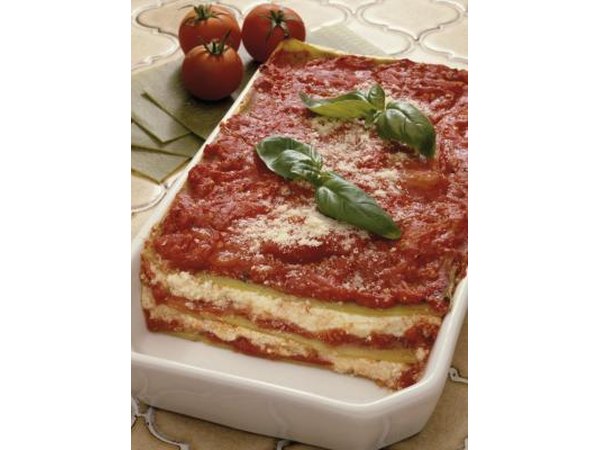 Ablestock.com/AbleStock.com/Getty Images
Other palatable options for freezing meals include soups and stews. These meals are easy to make in bulk by simply doubling or tripling the recipe and preparing them in large pots. Once you have cooked soups or stews according to the recipe, let them cool slightly and fill freezer-safe containers with them. Put single or family portions into each container. Mark the container with the name of the dish, since a frozen soup or stew may be hard to distinguish. When you are ready to enjoy a meal, pull out the container and defrost the soup in the microwave, if the container is microwave-safe. Otherwise, let it thaw in the refrigerator for 12 hours or so. Once it has thawed, place the soup or stew in a stove-top pot and warm. Freshen a soup with some fresh bread, croutons or shredded cheese.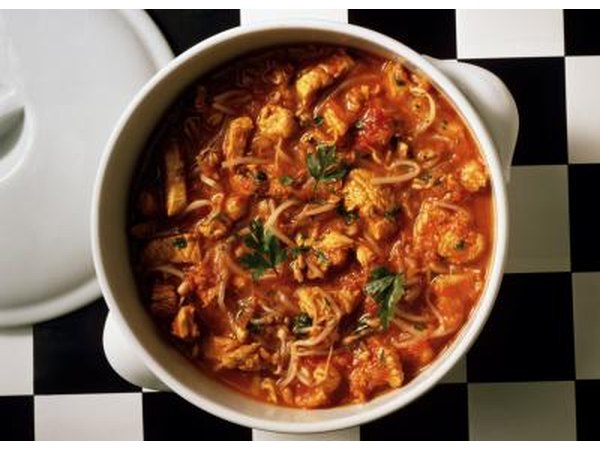 Eising/Photodisc/Getty Images
Noodles freeze well and heat up easily. Make fresh Italian pasta with spices and ingredients of your choice, or prepare Asian noodles or egg noodles. Do not cook them before freezing. Dust the noodles with flour so they don't stick, break them in portions and freeze them. When you are ready to cook them, throw them in a pot of bowling water and cook according to the recipe. Also, freeze the coordinating sauce. Thaw the sauce the day before and warm it in a pot on the stove while the noodles are cooking.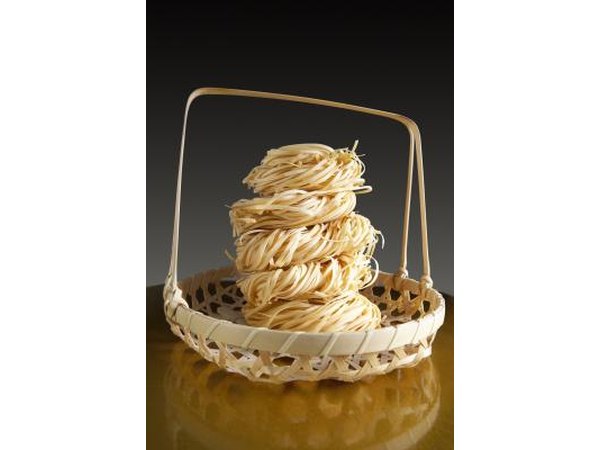 Viewstock/Digital Vision/Getty Images
Promoted By Zergnet