Cinnamon is more than the brown powder that seasons morning toast. If steeped as a tea, it is said to have several medicinal and health benefits. This spicy, highly fragrant tree bark is native to south Asia and the Middle East. According to Home Remedies Web, the most common types are Ceylon and Cassia. When infused with hot water, these cinnamon varieties aid both the body and mind.
Of course, it's always best to consult a physician or specialist before ingesting anything, even an herbal remedy. Cinnamon can be intense, and allergic reactions have been reported, so proceed with caution.
Cold and Cough Help
A boiled combination of cinnamon and water boost the body's immune system and speed recovery. Simply take a whole stick of cinnamon, immerse in hot water at a rolling boil, and cook for two minutes. Remove the stick, cool the tea to a comfortable drinking temperature and consume. For best results, drink this solution for two days, but call a doctor if symptoms persist for three days or more.
Arthritis Pain Fighter
Taken in regular doses, cinnamon tea may help to reduce inflammation from arthritis. Cinnamon contains cinnaldehyde, an anti-clumping and anti-coagulant that can help keep circulation going to reduce swelling. According to Eat This!, "In a study at Copenhagen University, patients given half a teaspoon of cinnamon powder combined with one tablespoon of honey every morning before breakfast had significant relief in arthritis pain after one week and could walk without pain within one month." The tea may also be mixed with honey to create a paste that you can rub on swollen, sore joints.
Anti-Microbial Agent
According to the George Mateljan Foundation's World's Healthiest Foods website, "In a study, published in the August 2003 issue of the International Journal of Food Microbiology, the addition of just a few drops of cinnamon essential oil to 100 ml of carrot broth...inhibited the growth of the food-borne pathogenic Bacillus cereus for at least 60 days." Combined with the spice's high fiber, iron, manganese and calcium content, cinnamon tea can help cleanse the body, wipe out undesirable bacteria and aid digestion.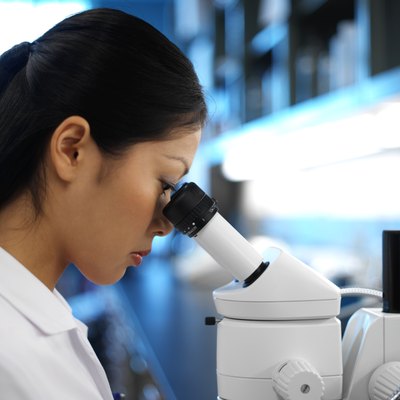 Heating Properties
Many chewing gum lovers know that cinnamon gum brings a pleasant heating sensation when ingested. Cinnamon tea is no different. World's Healthiest Foods states, "cinnamon has also been valued in energy-based medical systems, such as Traditional Chinese Medicine, for its warming qualities." A common ingredient in hot toddies and mulled cider, cinnamon is one of the go-to ingredients for warming comfort during cold winter months. Cinnamon tea is a direct, flavorful way to get that heating sensation without the sugary sweetness of chewing gum or candy.