Women of all ages should dress in a way that makes them feel confident. But as you age, you adjust your clothing style to your lifestyle. Thirty-something women are often at an interesting crossroads, balancing a professional life with family life or other commitments. This can make it confusing to try to create a stylish wardrobe. You don't want to dress too young, but you also don't want to look matronly.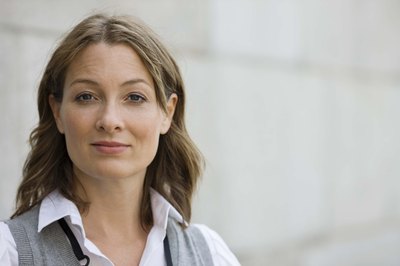 Trendy Accessories
One way to transition your wardrobe from your 20s into your 30s is to avoid trendy clothing. When you were in your 20s, you could wear the latest trends, but if you try it in your 30s, it might look like you are trying to appear younger. However, that doesn't mean that you have to avoid all things trendy. Use trendy belts, shoes and jewelry to add style to your adult wardrobe.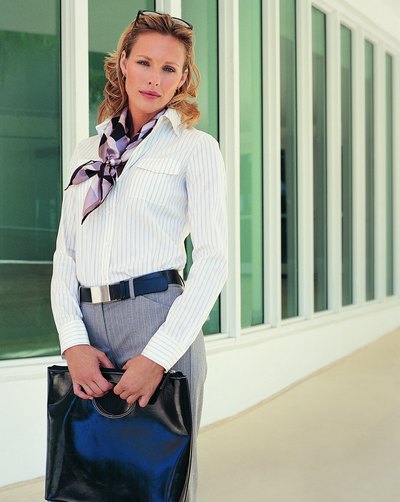 Versatile
As a 30-something woman, you probably need clothing that is versatile. Wrap dresses, cardigans, high-heeled pumps, flats, tailored dress pants, well-fitting jeans and a pencil skirt are all items that fit this need. You can wear a wrap dress to work during the day, with a form-fitting cardigan. That same wrap dress can be worn out to a fancy dinner, complete with sexy pumps and eye-catching jewelry.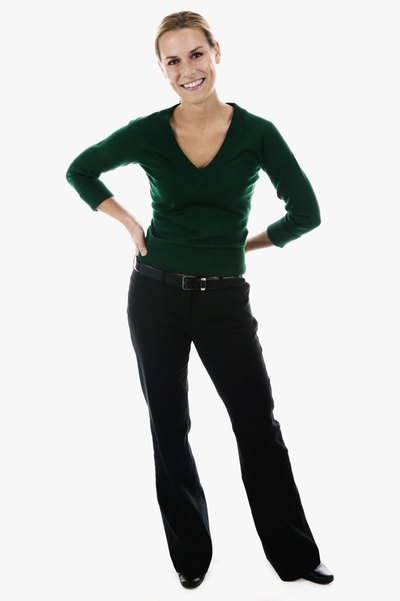 Investment Pieces
Another fashion tip for 30-something women is to invest in certain pieces that will ensure that your look is polished. Investment pieces include handbags and shoes. Spend more on these items, because you can use them for a long time. But keep them neutral, so they can be worn with many of your outfits. Investment pieces are key to pulling off a polished look in your 30s.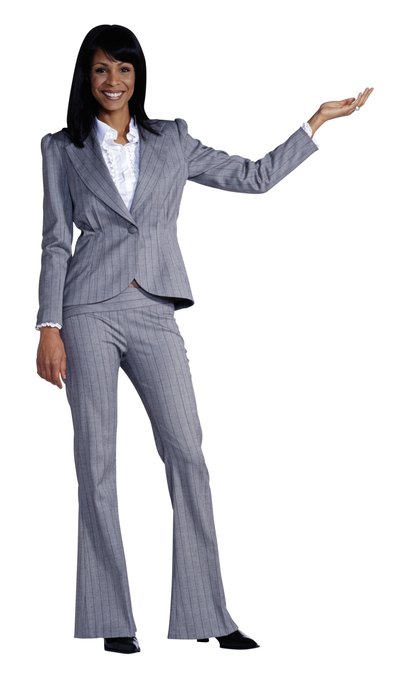 Fit
Focus on clothing that is figure-flattering and fits well. Wearing clothes that fit you properly makes you appear fashion forward, and slimmer as well. Buy at least two pairs of jeans that fit you incredibly well; it's better to have two pairs of jeans that fit you perfectly than several pairs that do not flatter your body.