Instead of passing trays of hors d'oeuvres at your next cocktail party, consider filling a buffet table with various appetizers. An appetizer buffet is also a fun alternative to a sit-down dinner for an afternoon shower or reception. Include hot and cold appetizers, with savory and sweet choices to satisfy every appetite.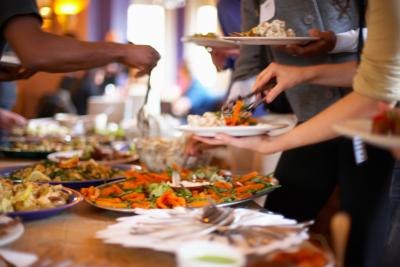 (Jupiterimages/Photos.com/Getty Images)
Savory meatballs, strips of satay chicken, grilled bacon-wrapped scallops and chicken wings all make delicious hot appetizers. Add mini sausage-cheese biscuits, a hot artichoke dip with pita bread and some mini vegetarian pizzas. Mini egg rolls or spring rolls, wontons and meat- or vegetable-filled dumplings are other good options.
Keep hot appetizers hot in slow cookers or in chafing dishes over Sterno flames. Not only is lukewarm food unappetizing but it also can foster the growth of bacteria and lead to food poisoning.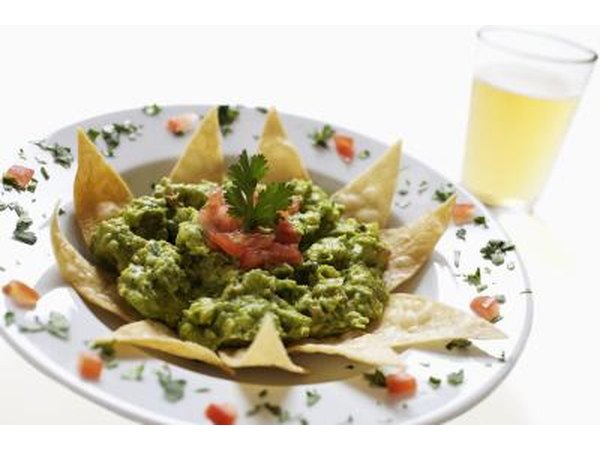 Jack Hollingsworth/Photodisc/Getty Images
Chilled boiled shrimp, cubes of ham and cheese, exotic olives and mini sandwiches filled with lobster pate, cucumbers and cream cheese or peanut butter and honey are a few ideas for cold appetizers. Wrap spears of asparagus with prosciutto or fill mushroom caps with deviled ham or chicken salad. Fill puff-pastry tarts with lobster mousse, seafood salad or ham salad. Keep cold foods chilled by setting bowls and plates on trays of crushed ice.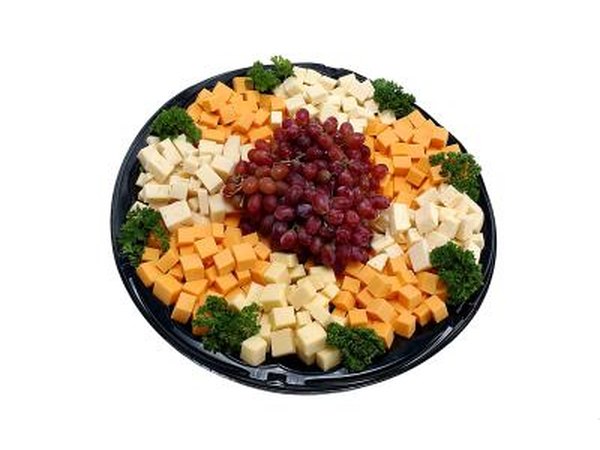 Jupiterimages/Photos.com/Getty Images
Offer a hot crab dip alongside chilled sour cream and onion dip and a sweet cream cheese dip. Arrange an assortment of pita bread, crackers, vegetable crudites and pieces of fruit for dipping. Mix a batch of spicy queso dip and keep it warm in a slow cooker. Serve with tortilla chips. Guacamole and bean dip are other Mexican-themed offerings.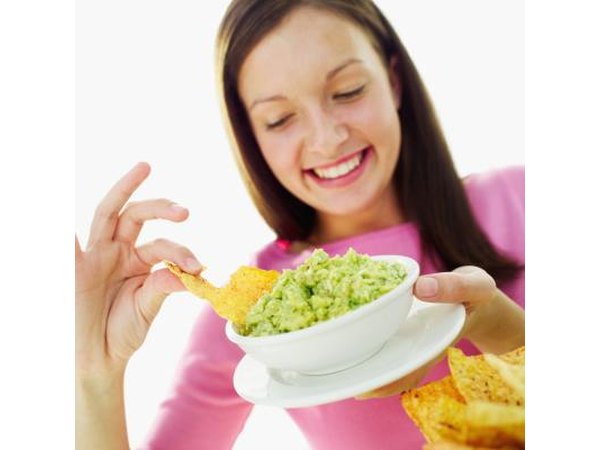 Stockbyte/Stockbyte/Getty Images
Round out your appetizer selection with some sweeter offerings such as chocolate-dipped strawberries or fresh grapes and cubes of melon. Fill puff pastry tarts with chocolate and lemon filling. Small cookies, petit fours and miniature pecan tarts are other easy-to-handle dessert offerings.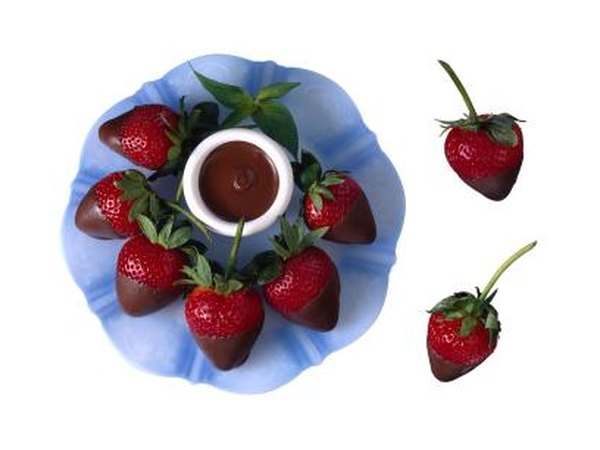 Brand X Pictures/Brand X Pictures/Getty Images
Supply small plates, cocktail forks and toothpicks for your guests, along with plenty of napkins. Moist towelettes are also a thoughtful touch for cleanup when guests have finished grazing.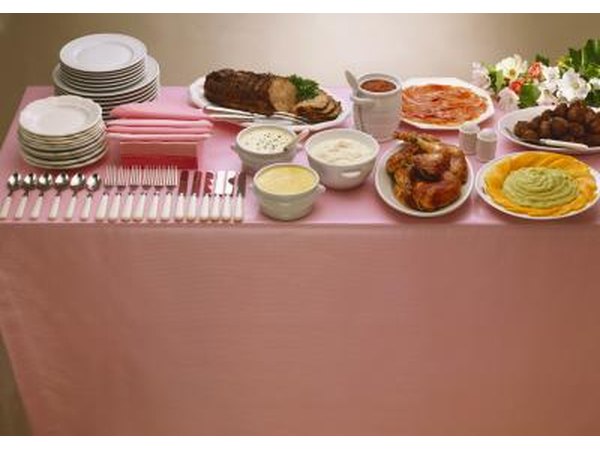 Eising/Photodisc/Getty Images
Promoted By Zergnet