Throwing a party can be very fulfilling, if the party goes well. Many party planners, though, get unnecessarily stressed because they do not know what they need to have to pull off a successful party. While there are many aspects to a party, there are a few things which you absolutely must have in order for the party to be successful.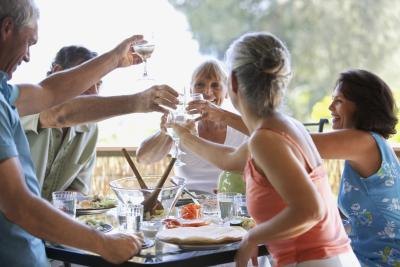 (Fuse/Fuse/Getty Images)
The most important thing to have at any party is refreshments. You are gathering people together and they are going to want to eat and drink. If you think you can put out a few bowls of chips and glasses of water, though, you are sorely mistaken. You don't have to prepare a five-course meal, but if you are doing appetizers, at least go for something substantial. Chicken wings, meatballs and mozzarella sticks are easy to make, portable, and can be displayed nicely. If you want a healthier item, go for a vegetable tray with various low-calorie dips. Also, provide your guests with something more than water. Even if you are not going to have alcoholic beverages, you should at least give them sodas and juices.
Ridofranz/iStock/Getty Images
Entertainment is also a must-have for any party. The good thing about entertainment is that you can do it on the cheap. A simple MP3 player with speakers attached will work for most gatherings. However you do have to be careful to make sure that the music you are playing is pleasing to everyone. Something light, like jazz, will work for most parties. Consider the tastes of the people attending the party and try to match the music selection to that group. If there is a theme to the party, pick songs which will best match that theme. For example, if you are throwing a reunion party, play music from the era when everyone was last together.
Mike Watson Images/moodboard/Getty Images
Decorations will always add value to any party you may throw. Decorations can be as simple as adding balloons and streamers to give the room a festive feeling. If you want to go all-out on decorations, add centerpieces to tables and banners to the walls. If it is a company or sports party, use the organization's colors in the decoration scheme to remind people why they are there. Decorations should never be so overblown that they hinder the party, but there needs to be enough that it looks like they are meant to be there. If you don't have enough decorations, the party can look cheap and flat.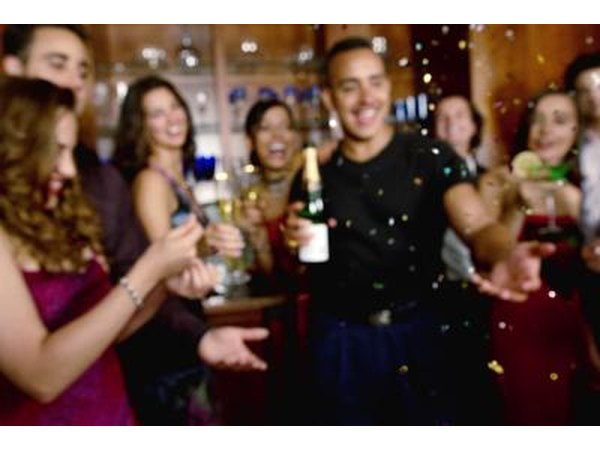 Creatas/Creatas/Getty Images
Promoted By Zergnet