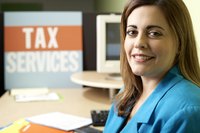 Canadians have several options available to them when planning their retirement, including employer-sponsored plans, government-sponsored pension plans and individual savings plans as well. There are unique advantages and disadvantages to each of these plans and it's up to individual savers to determine which option fits into their overall retirement strategy.
Canada Pension Plan
The Canada Pension Plan (CPP) is a government-sponsored retirement plan that both you and your employer contribute to. The amount of your pension is based on how many years you worked, how much you contributed over the life of the plan and the age at which distributions begin. Withdrawals can be taken anytime between the ages of 60 and 70, however, if distributions begin prior to age 65, the monthly benefit is decreased by .05 percent. If withdrawals are delayed until age 70, monthly payments are increased by .05 percent.
Tax-Free Savings Account
Anyone over the age of 18 who has a valid social insurance number can contribute up to $5,000 annually to a Tax-Free Savings Account (TFSA). If the maximum is not reached in a given year, the difference can be carried over to the next tax year. While contributions are not tax-deductible, withdrawals aren't subject to taxation and there's no limit on how long contributions can be made. Many Canadians choose to use Tax-Free Savings Accounts to supplement their contributions to a Registered Retirement Savings Plan (RRSP).
Registered Retirement Savings Plan
A Registered Retirement Savings Plan (RRSP) is an investment plan similar to an Individual Retirement Account (IRA) used in the United States. RRSPs can be established through banks or other financial institutions and contributions can be made until age 71. Up to eighteen percent of your income can be contributed annually to an RRSP and contributions are tax deductible, up to your individual deduction limit.
Individual deduction limits are determined by the Canada Revenue Agency and are based on the previous year's tax return. Withdrawals are taxed according to the amount withdrawn, for example withdrawals of $5,000 or less are subject to a ten percent tax while withdrawals over $5,000 are subject to a twenty percent tax. For funds that are held in Quebec, there is an additional provincial tax applied to withdrawals.
Registered Pension Plans
Registered Pension Plans (RPPs) are employer-sponsored plans that can be classified in one of three ways. First, a defined benefit plan is a pension plan that pays you a specific amount of money based on your salary and how long you worked for your company. Second, a defined contribution plan is a matching plan similar to a 401(k). At retirement, employees may use the funds to purchase an annuity, a fixed RSP, or a Life Income Fund. Lastly, some employers may offer group RRSPs and the employer matching contribution is optional.