Bactrim DS is a brand name for an extra-strength antibiotic medication. The drug contains a combination of trimethoprim and sulfamethoxazole. Doctors commonly prescribe Bactrim DS for bacterial infections of the ears and respiratory or gastrointestinal systems. Despite its effectiveness at eliminating harmful bacteria, Bactrim DS poses a risk for side effects in some patients.
Gastrointestinal
The most common side effects of Bactrim DS are gastrointestinal in nature and include nausea, vomiting and weight loss. More serious complications also occur, but are far less common, explains the U.S. National Library of Medicine. Some patients develop inflammation of the pancreas, stomach lining or colon. Additionally, there is a risk of liver dysfunction associated with Bactrim that can cause yellowing of your eyes or skin, hepatitis and even permanent liver damage.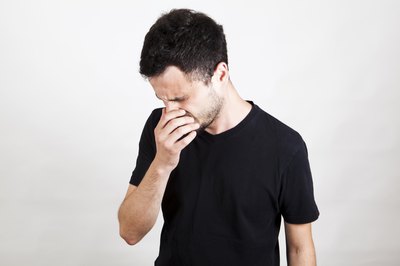 Hypersensitivity
Some patients develop allergic reactions to Bactrim DS, the most common and least serious of which is skin hives, according to U.S. National Library of Medicine. The antibiotic has a potential to cause an allergic condition known as anaphylaxis, which causes wheezing, shortness of breath, chest pain, shock and even death. Another possible reaction, angioedema, occurs when your face, extremities or throat swell uncontrollably after taking Bactrim DS. Rarely, patients taking the antibiotics like Bactrim DS develop Stevens-Johnson syndrome, a life-threatening condition that causes boils to form all over the body.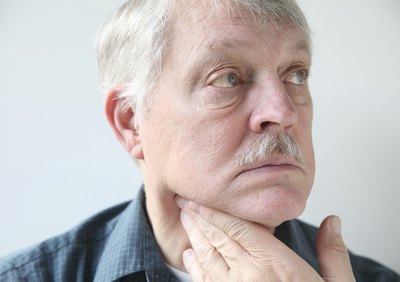 Renal
Some patients develop life-threatening kidney problems from taking Bactrim DS, warns U.S. National Library of Medicine. Among the possible renal complications are kidney failure and inflammation of the interior structures within your kidneys. The risk of developing kidney problems while taking Bactrim increases when the drug is combined with the immuno-suppressant medication cyclosporine.
Hematological
Bactrim DS also poses a risk for deficiencies of certain types of blood cells, reports U.S. National Library of Medicine. Some patients develop anemia, a shortage of oxygen-carrying red blood cells while taking the drug, and experience symptoms like fatigue and shortness of breath. Another risk is thrombocytopenia, a decrease in the amount of blood platelets, which can result in easy bruising or prolonged bleeding following an injury or surgery. White blood cells deficiencies may also occur, causing an increased risk for bacterial, viral and fungal infections.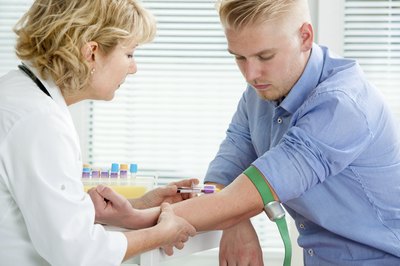 Psychiatric and Neurological
Infrequently, patients develop psychiatric complications from the use of Bactrim DS, such as hallucinations, depression, apathy and nervousness. Weakness, fatigue and insomnia are additional neurological side effects associated with the drug.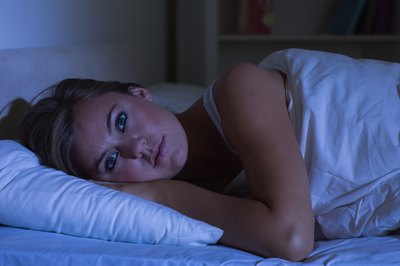 Musculoskeletal
Bactrim DS also has the potential to affect your muscles and skeleton, according to U.S. National Library of Medicine. Musculoskeletal side effects range from mild muscle and joint pain to more serious conditions like rhabdomyolysis, which occurs when your muscle tissues begin to break down. The condition causes severe muscle pain or stiffness, weakness and dark urine. If left untreated, rhabdomyolysis can result in kidney failure or permanent kidney damage, cautions the U.S. National Library of Medicine.