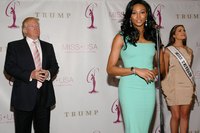 Most of the famous entrepreneurs had ambition and determination, which lead them to success. Many entrepreneurs went through trials and tribulations before actually succeeding. These famous entrepreneurs kept the motivation and delivered hard work in order to become successful. With perseverance they achieved great wealth and success. Most of these entrepreneurs are ranked as some of the richest people in the world.
Bill Gates – Microsoft
Bill Gates was born in Seattle on October 28, 1955. He began programming computers at the age of 13. He attended Harvard for a period of time but decided to pursue a business venture, which is now called Microsoft. His other accomplishments include writing best- sellers, and creating a foundation benefiting the underprivileged. Gates was also ranked as the wealthiest person as of 2009.
Donald Trump – Trump Enterprises
Donald Trump was born in New York City on June 14, 1946 to Mr. and Mrs. Fred Trump. Fred Trump was a real estate developer whom Donald worked for after spending five years at Wharton Business School of the University of Pennsylvania in 1968. He then chose to follow a larger ambition, and decided to make a move to Manhattan in 1971. Trump's incredible negotiating skills lead him to own dozens of businesses and properties. Trump is also known for is own reality show, The Apprentice. Other accomplishments include writing several books and buying several beauty pageants.
Oprah Winfrey – Harpo, Inc.
Oprah Winfrey was born in 1954 in Mississippi. Oprah lived with her grandmother until the age of six. Although she endured a very traumatic childhood while living with her mother she rose to become one of the most admired entrepreneurs to this day. It was when she lived with her father at age 14 that she followed his inspiration and won a scholarship to Tennessee State University. She began her journey as a news reporter and anchor. In 1984 she became the host of AM Chicago, which is now known as The Oprah Winfrey Show. She is now one of the richest people in the world.
Richard Branson - Virgin Records
Richard Branson was born on July 18, 1950. Although he did not achieve good grades in school from being dyslexic and nearsighted, that did not affect his ambition to achieve success. Branson began his entrepreneurship at the age of 16 when he began a small newspaper for teenagers. Several years later he began Virgin Records, now one of the top six record companies in the world. He has since sold Virgin Records and now maintains other business interests. He is also known for his adventurous activities and challenges. In 1986, Branson's boat, the Virgin Challenger II was recorded as the fastest boat to cross the Atlantic. In 1987 Branson's hot-air balloon was the first to cross the Atlantic. His recent achievements include licensing the technology for taking passengers to suborbital space.
Sam Walton – Wal-Mart
Sam Walton was born in Oklahoma on March 29, 1918. Having been through the Depression he realized the need for offering financial assistance in the form of discount merchandising. He first opened a department store called the Butler Brother Chain in Newport, Arkansas. Upon his lease expiring he moved to Bentonville, Arkansas. Several years later he and his brother had 16 stores. In 1962, he opened the first Wal-Mart in Rogers, Arkansas. Wal-Mart is known for offering discount products and is one of the top retailers today. At age 74 Mr. Sam Walton passed away. His heirs are ranked in the top 10 of the richest people in the world.