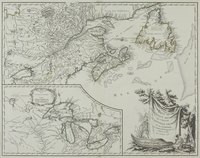 The Montreal, Quebec, real estate market seems to thrive regardless of what was happening in other parts of the country. According to Montreal Realtor George Pelyhe, Montreal's culture is the reason for its booming real-estate market.
John Abbott College
John Abbott College is one of the four English-instructed colleges in the city of Montreal. The college offers several programs, but is widely noted for its real-estate instruction and licensing program. After completing this program, students are able to take the affiliated agent's certification examination with the Québec Real Estate Association. The full-time program is 12 weeks and runs Monday-Friday 9:30 a.n to 3:30 p.m. The part-time weekend program lasts approximately 19 weeks and has various class times to accommodate working schedules.
John Abbott College 21 275 Lakeshore Road Sainte-Anne-de-Bellevue, Quebec H9X 3L9, Canada (514) 457-6610 (514) 457-4730 johnabbott.qc.ca
Real Estate Institute of Canada
The Real Estate Institute of Canada (REIC) has been instructing and certifying real-estate agents in Canada since 1955. The schools offers education and certification courses in Real Estate Brokering, property management, agent licensing, leasing officer, residential underwriter, and reserve planner. With campuses in all of the major cities including Toronto, Montreal, Vancouver, Winnipeg and many more, REIC continues to be a leader in real-estate instruction and certification.
Real Estate Institute of Canada - Main Campus 208-5407 Eglinton Ave W Toronto, ON M9C 5K6 416-695-9000 1-800-542-REIC (7342) reic.ca
Langara College
Langara College has multiple campuses throughout Canada (Vancouver, Montreal, Toronto) and offers continuing education courses in the area of real estate. Programs include property management, strata management, professional building manager, real property analyst, social housing management, and other short courses in real estate. All of these courses are offered part-time in the evenings so that working professionals can take them.
Langara College - Main Campus 100 West 49th Avenue, Vancouver, BC Canada V5Y 2Z6 (604) 323.5511 (604) 323.5686 langara.bc.ca