Allergy season means the onset of mildly annoying symptoms for some patients, but others find that their allergies cause severe reactions that leave them debilitated and unable to function in their daily life. According to a paper published by Auburn University's Harrison School of Pharmacy, 2 million days of school and 3.5 million days of work are lost each year due to allergy rhinitis. The symptoms may vary from patient to patient, but the severity causes a significant loss of productivity.
Runny Nose
The immune system is responsible for allergy symptoms. Pollen is a foreign invader to the body and a sensitive immune system will produce an inflammatory response in the sinuses and mucous membranes. Runny noses are a common symptom of pollen allergies that can become severe with constant exposure to the allergen.
Cough
The body responds to allergens such as pollen by attempting to remove the material. Coughing is a response that the body uses in an attempt to remove pollen. The mucous in the throat is expelled and the throat can become irritated.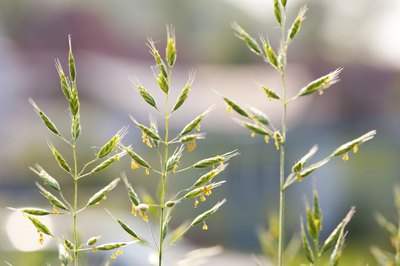 Watery Eyes
Eyes water and become sensitive with a severe reaction to pollen. Severe pollen allergies cause itchy eyes and in some cases conjunctivitis, according to All About Vision. Nasal and eye symptoms caused by allergies can result in rhinoconjunctivitis.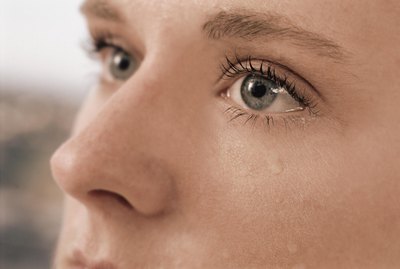 Fatigue
Pollen allergy sufferers may suffer from extreme fatigue and mental fogginess. According to Alabama Allergy and Asthma Center, you do not become fatigued from allergies, but from the symptoms that are produced. Patients who are exhibiting symptoms of nasal congestion, runny eyes and nose, cough and other symptoms may become fatigued from battling these symptoms.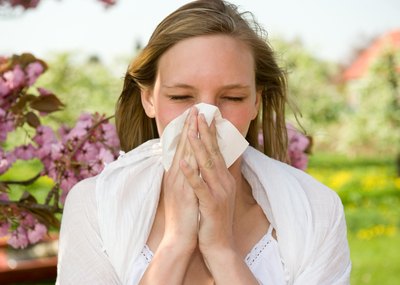 Loss of Appetite
Severe pollen allergies may result in a loss of appetite when other symptoms become difficult. Allergies may affect the ability to breathe and could cause a loss of appetite when eating becomes difficult. An irritated throat may result in a loss of appetite as well.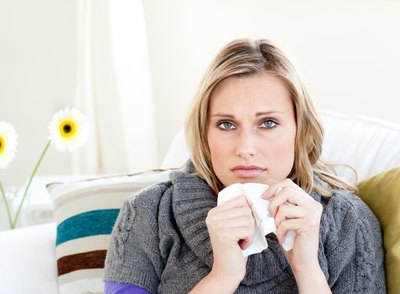 Difficulty Sleeping
Allergy symptoms may impact the ability to sleep. A chronic cough and runny nose make it difficult to fall asleep, and in many cases, stay asleep at night.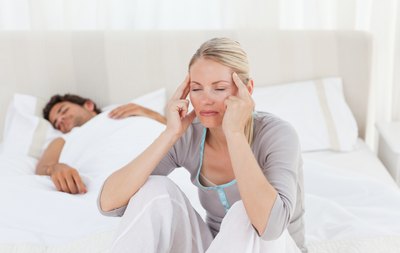 Allergic Asthma
Patients who have asthma and allergies may find that the same substances that cause allergic reactions also irritate and cause asthma symptoms. Pollen allergy sufferers may be short of breath, wheeze and have difficulty breathing. Allergens produce irritation to the mucous membranes and cause inflammation in the airways. The inflammation results in a narrowing of the airways, or asthma, according to Dr. James Li, an allergy specialist with the Mayo Clinic. Medications used to treat pollen allergies are also used to treat asthma symptoms, but they are delivered in different ways. Asthma medication is typically inhaled while allergy medication may be sprayed into the nasal cavity.