Though Las Vegas has long been billed as Sin City, the place to go for gambling and wild times, the town is has much more to offer. Las Vegas is really what you make of it. You can keep it G-rated for a family vacation, have a romantic couples weekend, or live it up at a raucous bachelor or bachelorette party, depending on the places you choose to visit. But no matter what the purpose of your Las Vegas vacation, there are 10 things you can't miss.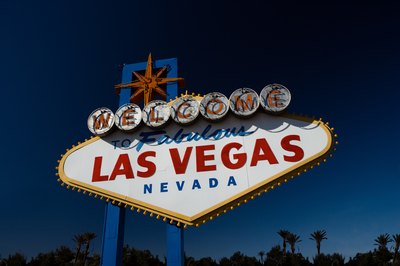 Catch a Show
Seeing a show, whether a Broadway-style review or a famous singer, is a top pick of many visitors to Vegas. There's no reason not to see at least one while you're in town since Las Vegas offers something for everyone, from family-friendly magicians to risqué cabarets and everything in between.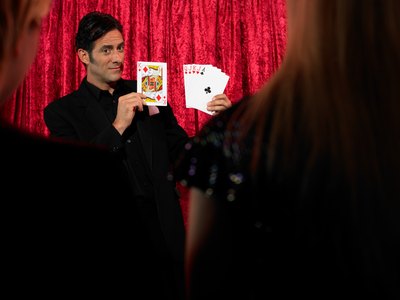 Go Gourmet
You'd have to go to Paris or New York to choose from so many award-winning chefs. Las Vegas is full of all the big names, including Alain Ducasse, Joel Robuchon and Thomas Keller. On a budget? Try breakfast, if available, or order a couple of well-chosen appetizers in the bar. Any food aficionado will agree it's money well spent.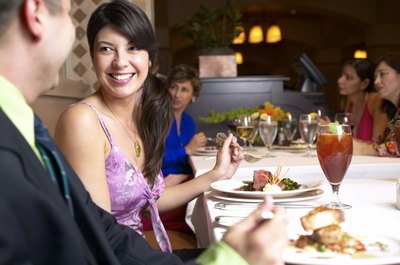 See a View
The Strip is best viewed at night, from high in the air. You can catch some of the best views from the top of the Eiffel Tower at the Paris resort, the Stratosphere Tower's observation deck, or from the top-floor bar of Mix at Mandalay Bay.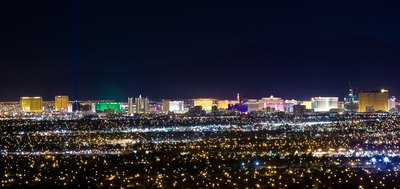 Shop
Las Vegas is home to some of the best shopping in the country. The Strip is home to hundreds of boutiques and chains populating the shopping arcades of the big resorts. Fashion Show Mall rounds out the Strip's selection with hundreds of retailers as well as large luxury department stores. A short drive or taxi ride from the Strip are two outlet malls where you can find big brands at surprisingly small prices.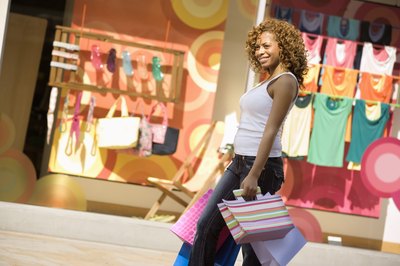 Hang Out by the Pool
All of the Las Vegas Strip's resort hotels have fabulous pools for sunbathing and swimming. The MGM Grand pools and the Beach at Mandalay Bay are good choices for families while the Venetian and the Mirage are fun spots for the over-21 crowd. If you're in Las Vegas for a special occasion like a bachelor party or honeymoon, consider splurging on a poolside cabana and popping open a bottle of champagne.
Party at a Club
Partying and Vegas go hand in hand. The Strip is home to dozens of clubs and quite a few celebrity sightings. Just like everything else in Vegas, there's something for (almost) everyone. From hip, pulsing dance clubs to upscale lounges and chic outdoor bars, there's plenty to choose from.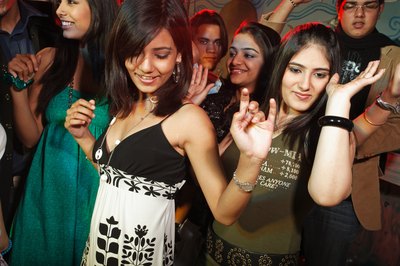 Relax at a Spa
Las Vegas has some of the best and biggest spas around. There are dozens, though for starters you can try the impressive Spa Bellagio, the Qua Baths and Spa at Ceasar's Palace for something straight out of Rome or the Canyon Ranch SpaClub at the Venetian. Watching your pennies? Some spas offer day passes for under $50 that allow you to use the pools, steam rooms, sauna and showers as well as munch on light snacks and down bottled water. You can always add a small splurge like a manicure.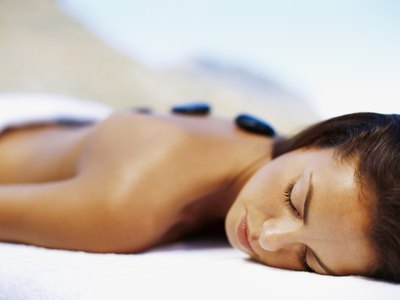 Take to the Air
Two of America's most grand attractions are just outside of Las Vegas. If you don't have time to book an excursion to the Hoover Dam or the Grand Canyon, take to the air on a helicopter tour to sneak a peek at the area's man-made and natural wonders.
Chow Down at a Buffet
Buffets are another Las Vegas must-do. Make sure you've saved room for the literally hundreds of delectable options from salmon to steak to sinful desserts. Trying a Vegas buffet is an excellent option for brunch. Two buffets to try are at the Bellagio and Wynn Las Vegas.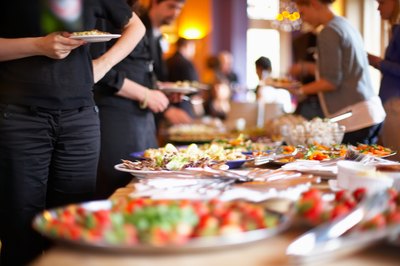 Gamble
Last but certainly not forgotten on the top things to do in Vegas is to do a bit of gambling. Even if it's a single quarter in a slot machine, you have to try your luck at least once before you leave.