If food contains fat, it will be one of three kinds: saturated, unsaturated or trans fats. Saturated fats, found in meat and dairy products, are costly to your health because they raise cholesterol, which, in turn, can lead to heart disease and stroke. Trans fats are liquid oils put through a hydrogenation process to make them solid. They're bad for you, too. Poly- and mono-unsaturated fats can lower cholesterol. Olive oil and the omega-3 fats found in fish are examples of unsaturated fats. In terms of calories, all fats cost you, so it's important to limit your fat intake, even of the so-called "good fats."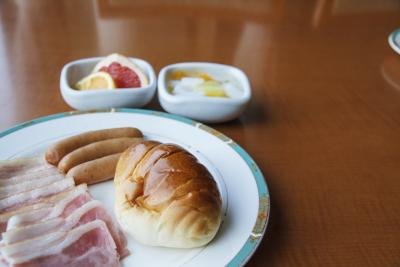 (suksao999/iStock/Getty Images)
Meats are a significant source of fat in our diets. One slice of bacon contains 3 g of fat, which is 5 percent of the daily allowance. A 4-oz. ground beef patty labeled "80 percent lean" will contribute 32 percent of your daily fat allowance. A cup of chopped duck is 61 percent of your daily fat allotment. Poultry skin contains a lot of fat; an ounce of chicken skin contributes nearly 20 percent to your daily fat allowance.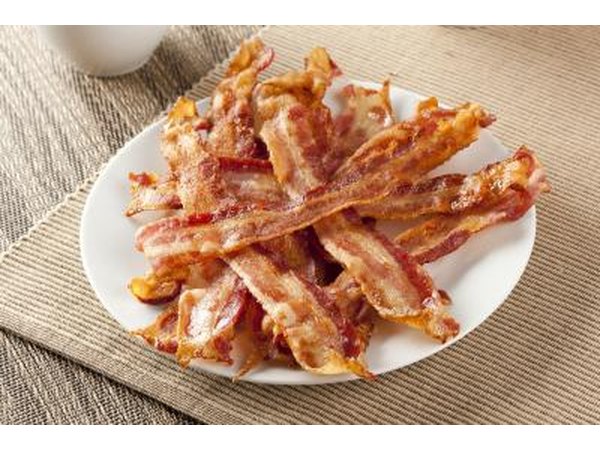 Brent Hofacker/iStock/Getty Images
You might think that fruits and vegetables have no fat, but there are a couple of exceptions. In moderation, fat from fruit is good for you. An entire Florida avocado has 31 g of fat, 47 percent of the daily fat value; a California avocado will contribute 32 percent. An ounce of green olives contains 7 percent of your daily fat allowance, while ripe olives contribute 5 percent.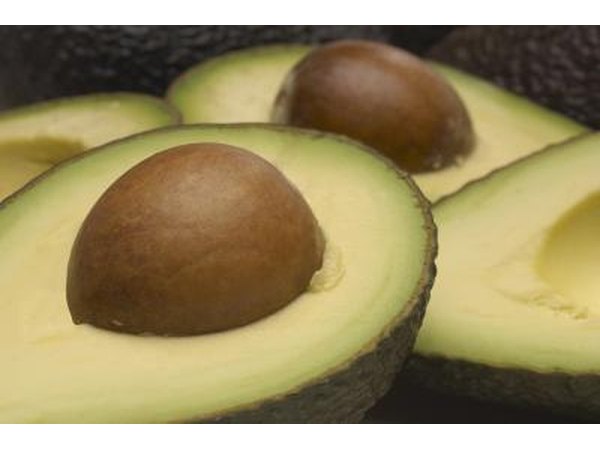 moodboard/moodboard/Getty Images
Since seafood contains fat the body needs, it's a good choice to fulfill daily fat requirements from seafood sources. Four ounces of mackerel contain 44 percent of your daily allowance, while the same amount of herring provides 32 percent and salmon 20 percent. A 3.75-oz. can of sardines packed in oil contains 16 percent of your daily fat allowance.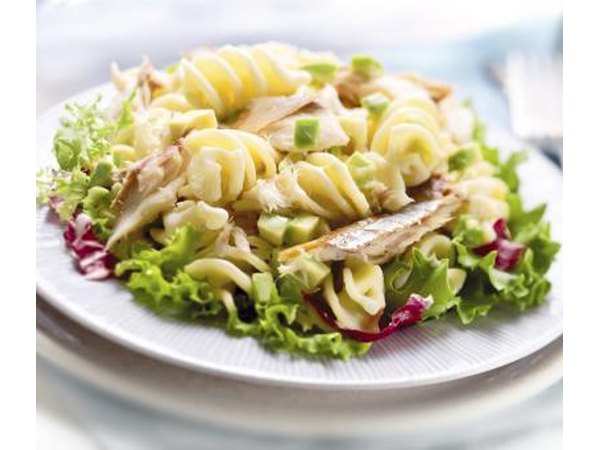 WJBurgwal/iStock/Getty Images
Dairy products can contain a lot of fat, especially butter, cream and cheese. Just 1 oz. of cream cheese has 10 g of fat, which is 15 percent of your daily fat allowance; cheddar provides 14 percent and American cheese 13 percent. Meanwhile, an ounce of heavy whipping cream contributes 16 percent, while light whipping cream contributes 13 percent.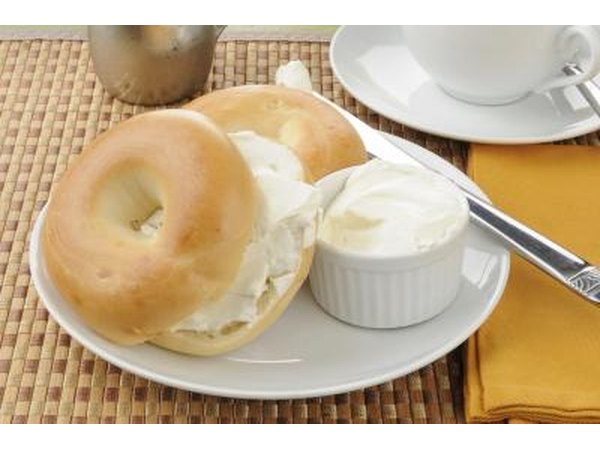 Mark Stout/iStock/Getty Images
Chocolate is a fatty food. Every tablespoon of cocoa powder--5 g--contains 1 g of fat. A slice of cheesecake contains almost 40 percent of your daily saturated fat allowance. Among the "munchie" type snacks, you might be surprised to learn an ounce of oil-popped microwave popcorn uses up 19 percent of your daily allowance of fat, while an ounce of potato chips uses only 16 percent.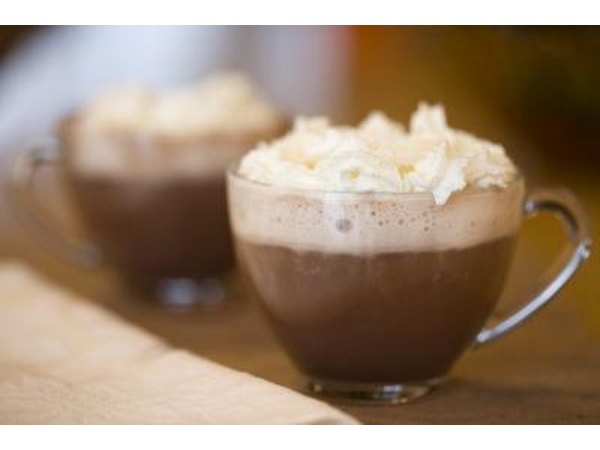 Jaren Wicklund/iStock/Getty Images
Many luncheon meats are high in fat. An ounce of pepperoni gives 19 percent of the day's fat, hard salami gives 15 percent, Genoa salami gives 14 percent, and chicken or pork bologna gives 13 percent.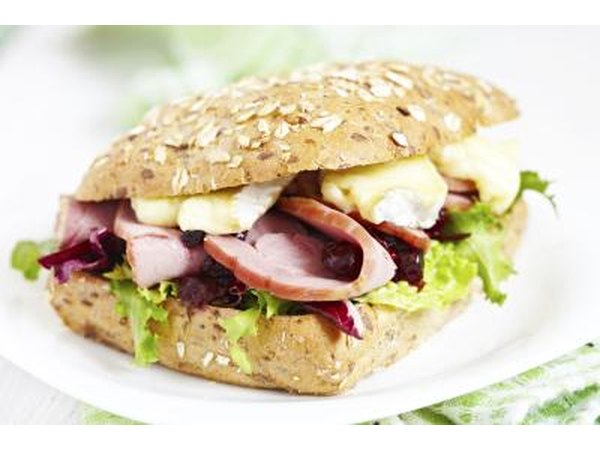 Azurita/iStock/Getty Images
Though nuts are high in fat, they are also nutritious. An ounce--28 g--of dry-roasted macadamia nuts has 21 g of fat and uses up 33 percent of the fat you can have in a day. Dry-roasted pecans uses 32 percent, and almonds 23 percent. An ounce of dried sesame seed kernels uses up 26 percent of the allotment, and sunflower seeds uses 24 percent.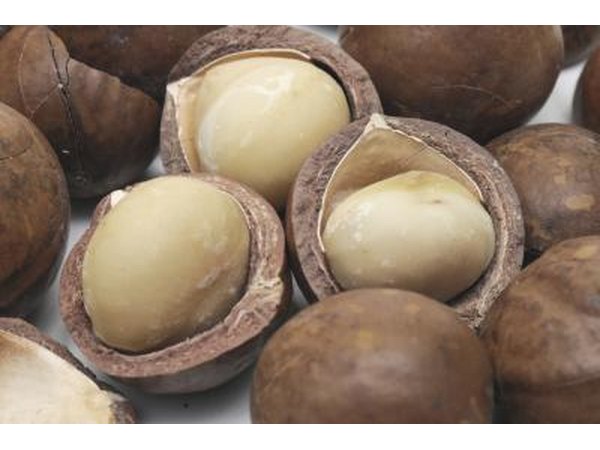 faengsrikum/iStock/Getty Images
Promoted By Zergnet