Where one resides determines the type of pizza they eat. Whether deep dish or New York style pizza, every pizza lover has its own favorite toppings. With these choices and variations, a pizza can be made different ways countless times. This list will provide some of the most popular pizza toppings available and some you might never have thought of.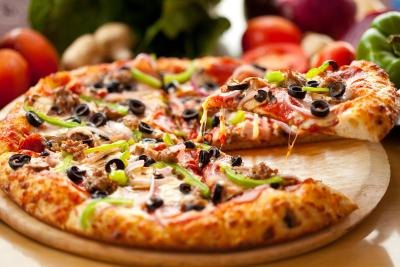 (ElNariz/iStock/Getty Images)
For many meat is the main topping of choice, here is a list of some of the most popular meat pizza toppings: pepperoni, salami, turkey, Canadian bacon, beef, ham, chicken, bacon, meatballs, veal and ground pork.
It is Chicken that tops the list of healthy pizza toppings with Vitamin B, zinc and selenium, an immune system booster.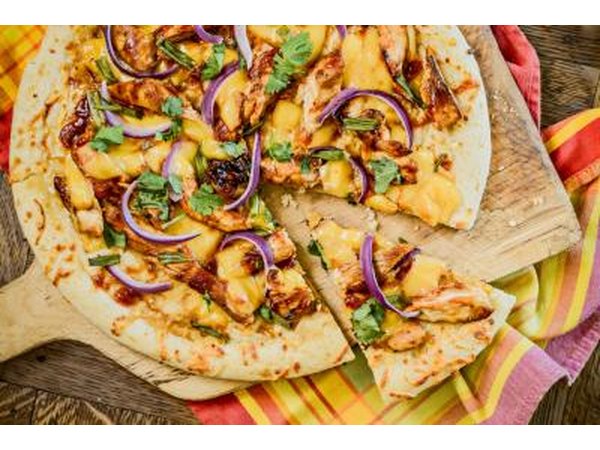 Cameron Whitman/iStock/Getty Images
A vegetarian or someone who enjoys a meatless pizza can add different non-meat toppings to their pies. Some of these toppings include (and are not limited to): black olives, onions, red peppers, spinach, garlic, pineapple, tomatoes, broccoli and mushrooms.
Some of these toppings are also the most healthy choices. Onions provides fiber and vitamin C, while red peppers are full of additional vitamins and antioxidants. Spinach is full or iron, which will build the blood as well as lutein, which is healthy for your eyes. Pineapple is a digestive aid and also contains Vitamin C and is also an anti-inflammatory. Broccoli is also another vegetable full of fiber.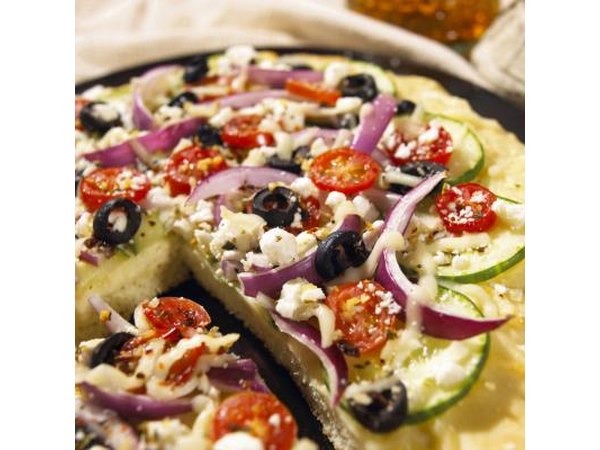 Purestock/Purestock/Getty Images
To each his own; with pizzas, each pizza lover considers certain pizza toppings their favorite. Here is a list of some more unique selections for one's pizza pie: eggs, currants, cranberries, raisins, pine nuts, peanut butter, jelly, apricots, pecans and almonds. While these may not be the norm with pizza toppings, some pizza lovers have mastered the choice of trying new toppings to achieve the perfect Pizza taste for their own tastebuds. Kudos to them!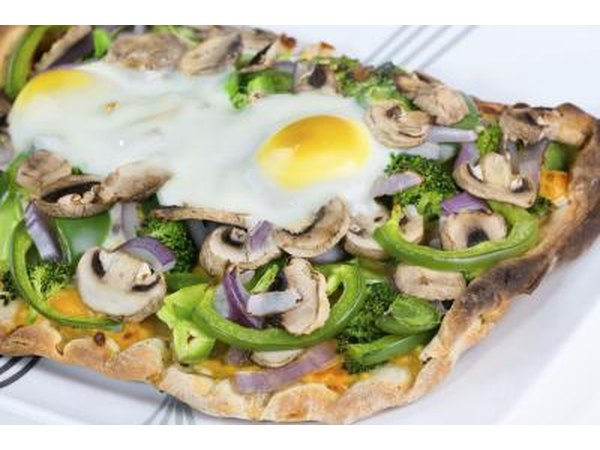 dhodac/iStock/Getty Images
Promoted By Zergnet