Although every vacation place is special in its own way, there are certain places that are considered the best simply because of their beauty, their atmosphere, and what they provide to the visitors. While adventure and excitement are important elements of a vacation, ultimately it is the memories created from extraordinary experiences that compel visitors to return year after year, making these spots the best places to vacation.
Europe
London, England The international diversity of London and its historic charm make it one of the best vacation spots on Earth. Visitors will enjoy exploring venues such as the Tate Gallery, Royal Albert Hall, Harrods Department Store, as well as boutiques and restaurants and shopping opportunities in Chelsea, King's Row, and St. James's Park. Hotels and inns at various price levels can be found in close proximity to Buckingham Oalace, Victoria Station and other historic structures of interest.
Madrid, Spain Madrid is one of the oldest cities in Europe and is the capital of Spain. A cosmopolitan hub for business, banking and culture, Madrid is easily considered one of the best places to vacation. Visitors will enjoy photographic opportunities and up-close experiences at places such as the Spanish Parliament Building, Prado Museum, Thyssen-Bornemisza Museum, Sobrino de Botin and the Plaza Mayor with its bars, cafes and historic architecture, as well as the Plaza Monumental de Toros de Las Ventas, the second-largest bull ring in the world. More information can be found at www.madrid-guide-spain.com.
Paris, France Paris is a city that never sleeps and possesses something for everyone. Divided into 20 districts, attractions in Paris vary from the very new to the historic. Visitors will enjoy exploring sites such as the Louvre, Pompidou Center, the Eiffel Tower, the opera and theater districts, the boulevard along the Champs Elysse and the Arc de Triomphe. Paris also is home to the famous Latin Quarter, which contains Notre Dame Cathedral, the Sorbonne University, St. Severin Church, The Pantheon and the Markets of Rue Mouffetard. Visitors will find a variety of dining opportunities--from very chic restaurants to meals on the go from local street vendors. More information is available at parisinfo.com.
North America
Chicago, Ill. It is easy to understand why Chicago, call the Windy City, is considered to be one of the best places to vacation. Known for its multitude of restaurants that include classic American, ethnic and fusion cuisine, dining is always a treat. Chicago's shopping opportunities include the Lakeview area, Clark and Diversey mall district, antique shops on West Belmont and the Water Tower Place located on Michigan Avenue. Culturally, Chicago's Garfield Park Conservatory, Hancock Observatory, Shed's Aquarium and countless theaters keep visitors satisfied with shows, concerts and attractions.
Las Vegas, Nev. Known as a major entertainment Mecca, Las Vegas is a city that always has something going on, which is why it remains one of the best places to vacation. From concerts, theater shows and casinos to galleries, fine dining and upscale shopping, Las Vegas is sure to offer a good time to its visitors. Although it is known for its many gambling opportunities, Las Vegas now has artistic, cultural and tourist attractions and entertainment venues for the entire family. For more information, go to visitlasvegas.com.
New York, N.Y. The adrenaline-charged atmosphere of New York City keeps it at the top of the list of best vacation spots. Year after year, millions of tourists enjoy exploring Central Park and its activities, such as bicycling, canoeing, concerts in the park and the park zoo. Other city attractions include ethnic dining, carriage rides, various city tours, browsing museums on Fifth Avenue's Museum's Mile and Broadway theater productions.
Toronto, Canada Visitors to Toronto will have quite a bit to explore as they discover a city that is both historically rich and progressively bound. Toronto has 10 historic museums that provide visitors will loads of information about the storyline of Toronto. The city also has historic sites such as Thomson Memorial Park and Colborne Lodge in High Park. Downtown Toronto provides visitors with shopping boutiques, cafes and restaurants and easy public transportation from one destination to the other. At night, visitors will delight in the exciting and colorful nightlife of bars, clubs and lounges that Toronto has to offer. More information about Toronto can be found at toronto.ca.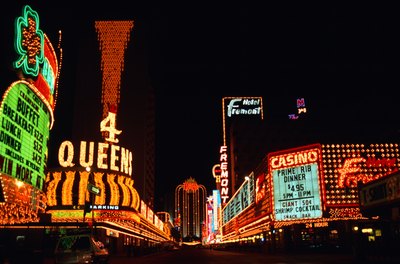 Caribbean
Aruba Aruba is both a couple's paradise and a great family getaway place. The island is a favorite vacation spot because of its golden sunsets, 7 miles of pristine beaches and friendly people. Island activities include golf at Tierra del Sol, a trip on the Mi Dushi, island exploration via rented Jeep, horseback riding and gambling at the Holiday Inn Casino. Visitors can enjoy fantastic island food at places such as the Waterfront restaurant, the Papimento restaurant, the Pirate's Nest and dinner under the stars at the Hyatt Regency. Other activities include diving, swimming, wind and water-surfing and exploring the island's nightlife. More information is at geographia.com.
Bermuda Because of its safe and friendly atmosphere, Bermuda has long been considered one of the best places to vacation. Visitors return time and time again to enjoy the casual relaxed environment and warm and inviting people. Some of the activities in Bermuda include dining at island restaurants such as Silk, which serves delicious Thai food, and the Salt Rock that features live music, exploring Bermuda's reefs, shipwrecks and colorful marine life via snorkeling and taking a ferry ride along the beach.
San Juan, Puerto Rico The beautiful city of San Juan provides visitors with an historic and romantic island getaway. San Juan also offers smooth, breath-taking beaches, unforgettable Latin music and culture, delicious dining at diners and restaurants, whale and aquatic life- watching opportunities via kayaking tours and a multitude of historic landmarks and architectural structures to discover and photograph.