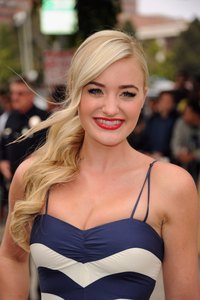 Braces are the most common treatment to correct misaligned teeth. They work by applying continuous pressure to the teeth so that they move into a better position. After the teeth have moved, a retainer is often prescribed to be worn until the teeth settle. They also prevent any dental relapse. Retainers used to be made from metal, but now there is a clear alternative.
Appearance
Metal retainers are used to treat the most severe cases of dental misalignment but are highly visible and can be unsightly. The classic Hawley retainer was designed in the 1920s. It is made from a clear pink acrylic and has stainless steel brackets that loop over the back molars to keep the retainer in place. A wire "bow" holds the front teeth in place. Clear retainers are made of a polypropylene material. They cover the teeth entirely and do not include any metal parts so are far less noticeable.
Flexibility
Metal retainers are less fragile than clear retainers and can be adjusted by the orthodontist if necessary. But metal retainers are bulky and the metal bow across the front teeth may impede speech. Clear retainers are more comfortable and act as night guards for patients who grind their teeth. Accurate fitting is crucial for clear retainers because they can't be altered afterward.
Hygiene
Meticulous oral hygiene is always necessary, but especially when wearing retainers. A study by Dr. Jonathan Pratten of the UCL Eastman Dental Institute in London, published in "Letters in Applied Microbiology" in March 2011, found staphylococcus virus, including MRSA, in the mouths of 66.7 percent of people wearing retainers. They also found candida in the mouths of 50 percent of people who wore retainers. Retainers should be brushed daily to remove plaque, using a special retainer cleaner. Clear retainers need a special brush because a toothbrush may scratch them. Clear retainers may also become stained or cloudy.
Cost
Clear retainers tend to be more expensive than metal retainers but some cost may be recovered from insurance policies. Clear retainers are also prone to cracking and are easy to lose, but Dr. Paul Supan, a board certified orthodontist in Virginia, has found that they are more popular with young people, so are far more likely to be worn than the traditional metal retainer.