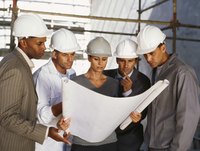 A decision tree translates business decisions into a visual form. The root of the tree is a question, such as "how do we cut costs?" Different options, such as cutting staff or using cheaper materials, are branches, possibly with sub-options branching off from them. At the end of each path, you show the possible outcomes. Decision trees do have limits as useful tools -- the lack of speed, possible errors and that some users may not like the decisions.
Time and Complexity
When you have a customer on the phone demanding action now, you don't have time to draw out a decision tree. Even with software to help, it's not a tool for snap decisions. You have to identify the potential paths, list the outcomes, then decide the financial impact and probability of the different outcomes. It becomes slower and more cumbersome if you have lots of options to consider. After a certain point, the tree may become too complex to use effectively, even if you have time.
Lack of Hard Facts
To evaluate a branch, you evaluate the outcomes: how much you stand to gain, costs involved, the probability of different outcomes happening. This lets you compare the different paths objectively and see which is most profitable. A decision tree isn't as much help if you're dealing with factors you can't put a number or a price tag on. If you don't have good estimates for the probabilities or profits related to different outcomes, a decision tree may not give you the right answer.
Risk and Reward
The decision tree is designed for risk-neutral users. If, say, decision branch A shows the most profitable outcome, that's the one the risk-neutral user goes for, even if A also offers a slight risk of a big loss. In the real world, some managers and organizations are risk-averse. A risk-averse business may not see A as the best outcome, but the outcome with the highest potential for losing money. That can skew the way the organization interprets the results.
The Human Factor
Even if you have accurate facts and a good decision tree, that doesn't guarantee good results. In many organizations, a big decision requires buy in from multiple players. Getting agreement or even scheduling everyone to the same meeting may not be any easier just because you have a decision tree. Managers may dispute your figures. Some of them may be more interested in how the decision affects their department than anything else. In the end, the human factor never disappears.