As stated in CNNMoney's article "Best Jobs in America 2010," physician assistants "act as Robin to a doctor's Batman." From examining patients, to administering and prescribing medication, PAs practice basic medicine under the direction of physicians. Emergency room physician assistants perform clinical tasks in the urgent care units of hospitals and medical clinics. To become an ER physician assistant, PAs complete a college program and receive additional training in emergency medicine. The majority of emergency room physician assistants earn above $90,000 annually according to the Society of Emergency Medicine Physician Assistants 2009 Report on Emergency Medicine Physician Assistants.
Types
Emergency medicine physician assistants, including PAs working in emergency rooms, receive both salaries and hourly wages according to SEMPA. In their 2009 salary report, over 65 percent of respondents received hourly wages. In comparison, approximately 30 percent of respondents received annual salaries. The remaining 5 percent of respondents received other forms of compensation. In addition to their salary, survey respondents also reported receiving benefits such as administrative pay, overtime hours, surgical assisting fees and bonuses. Most respondents received benefits in the form of overtime pay, and compensation following performance reviews.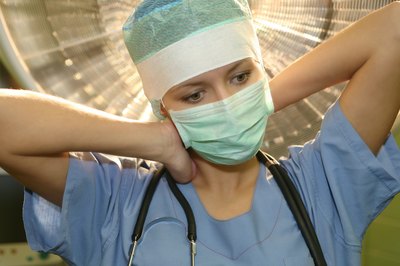 Geography
The Bureau of Labor Statistics stated that the national average salary for physician assistants was $87,140 as of May 2010. However, a June 2011 SalaryExpert report showed that emergency room PAs typically average higher salaries than their counterparts do overall. For example, ER physician assistants working in Phoenix averaged $114,113 per year. In Dallas, ER physician assistants reported an average salary of $117,959 annually. Workers in Orlando averaged a salary of $122,863 per year. Emergency room physician assistants in Los Angeles and Miami averaged $117,758 and $118,159 respectively. Houston professionals reported the highest salary, averaging $135,700 annually.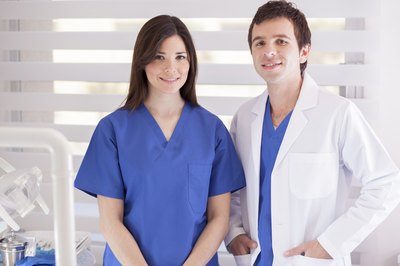 Industry Comparison
Average salaries for physician assistants overall were generally lower than average annual wages for emergency room PAs. For example, the BLS shows that PAs in physician's offices averaged $87,150 per year. In medical centers and general hospitals, physician assistants averaged $89,310 annually. Outpatient care centers paid physician assistants an average salary of $89,900 per year. Physician assistants working at colleges and universities reported an average annual wage of $78,460 per year. PAs in specialty hospitals averaged slightly higher salaries, earning $92,620 annually.
Potential
The Bureau of Labor Statistics "Occupational Outlook Handbook, 2010-11 Edition" predicts that licensed doctors will increasingly delegate routine tasks to physician assistants. Moreover, an expanding population will drive emergency room admissions and demand for physician assistants who can assist physicians and surgeons with standard medical and surgical procedures. Job openings are expected to exceed jobseekers in emergency centers located in rural areas and inner city hospitals. Physician assistants can also increase their earnings potential by working in states that allow PAs to handle greater in the emergency room. Overall employment for physician assistants is expected to increase 39 percent through 2018 due to rapid growth in the healthcare industry.