Diminutive-sized dogs make an attractive choice for many prospective dog owners, since they take up less room, are more portable and generally are easier to control than a large dog. Besides possessing a high degree of cuteness, most of these small dogs have as much gumption as their bigger counterparts. Before settling on a particular breed, learn about his personality type and ensure he will be a good fit for your home and your family.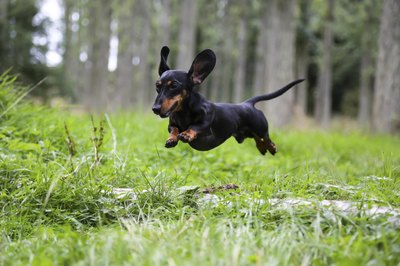 Playing With Toys
The American Kennel Club classifies dogs by varying characteristics, such as hunting dogs or working dogs. With the AKC Toy Group, it's all about size. To belong to this group, these dogs must be small in stature. There is a wide variety of appearance and personality type within the group, which includes breeds such as: affenpinscher, Brussels griffon, Chihuahua, Chinese crested, English toy spaniel, Havanese, Italian greyhound, Japanese Chin, Maltese, Manchester terrier, miniature pinscher, papillon, Pekingese, Pomeranian, poodle (toy and miniature), silky terrier, toy fox terrier and the Yorkshire terrier.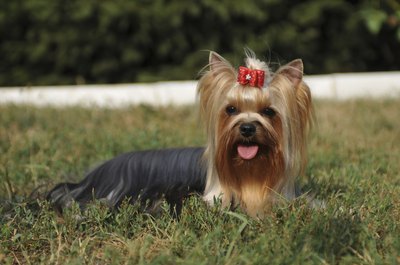 The Tough Terriers
These doggedly determined breeds are mostly characterized by their feisty personalities and endless energy. Originally bred as vermin hunters, most terriers don't care much for the company of other dogs. While he enjoys the company of his owner, he does require a master who possesses a personality strong enough to match his own. Tiny terrier breeds include: Australian terrier, border terrier, cairn terrier, miniature schnauzer, Norfolk terrier and Norwich terrier.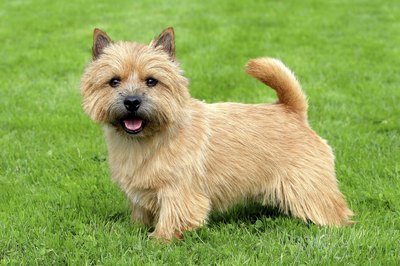 The Leisurely Lot
Nonsporting dogs aren't associated with any particular canine career. They share few similarities, and at first glance, appear to be quite a motley crew. Spanning a wide range of shapes, sizes and personalities, some of these dogs may be common sights around your neighborhood, while others appear less frequently. Don't let their grouping fool you, though. Many of these little dogs possess giant personalities. The smaller members of this leisurely group include the toy American Eskimo and the Tibetan spaniel.
The Tiniest Hound
Included in the AKC's Hound Group, the miniature dachshund is described in the breed standard as "11 pounds or under at the age of 12 months or older." This diminutive little dog, whose name means "badger hunter" in German, possesses equal amounts of love and ferocity. With long, short or wire-haired coats to choose from, the types of miniature dachshund require various amounts of grooming. No matter which variety of dog you choose, he is sure to delight you as he trots his overly elongated body around on his trademark stubby little legs.