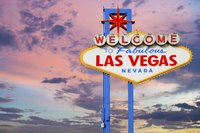 The price of incorporating in Nevada isn't one-fee-fits-all. The dollar costs vary depending on the value of the initial share, whether you're forming a profit or nonprofit company and any special services you require. The Nevada Secretary of State's Office doesn't distinguish between fees for S corporations and C corporations. Nevada's Silver Flume business portal can help steer you through a lot of the details.
Articles of Incorporation
The fee for incorporating a nonprofit corporation at the time of writing is a flat $50, plus $25 to record the initial list of directors and officers. A for-profit corporation's fee for filing articles of incorporation depends on the value of the total authorized shares. If the initial value is $75,000 or less, the fee is $75. Between $75,000 and $200,000 it's $175. Above $200,000 it rises to $275, then to $375 at $500,000. Above $1 million, every half-million or fraction of a half-million costs another $275, to a maximum of $35,000.
Paying for Speed
Nevada also offers expedited processing for when you need everything done in a hurry. One-day turnaround with Expedite for a nonprofit filing costs $25 extra, two-hour filings cost $500 extra and a one-hour Expedite costs $1,000 extra. A for-profit corporation pays $125 for a one-day Expedite, but the rates for two- or one-hour turnaround are the same for both types of company. The expedited period begins when your documents arrive at the secretary of state's office in fileable form.
Filling out the Form
You can download the paperwork for incorporation from the secretary of state's website. When you submit the articles of incorporation, you'll need to state the initial number of shares; the par value, or face value of the shares; and the number of shares without par value. The articles must name the directors and officers of the corporation and your Nevada registered agent. The agent is a Nevada resident with a street address who will receive legal papers and mail on the company's behalf. The registered agent's signed certificate accepting her role should accompany the form.
Added Expenses
The secretary's office will return one file-stamped copy of the articles to you at no charge. If you want a certified copy, it costs $30. Extra copies, either file stamped or certified, cost $2 per page. The secretary of state will provide a color ceremonial charter you can display for another $100. If you submit your list of officers late, there's an added filing fee of $50 for nonprofits and $75 for for-profit corporations.