If you want to provide a healthier alternative for or an addition to the expected buckets and bowls of candy at a kids' Halloween party, consider a fruit tray or two. But instead of just setting out a plain tray of fruit, dress it up in kid-friendly, spooky, Halloween-appropriate ways.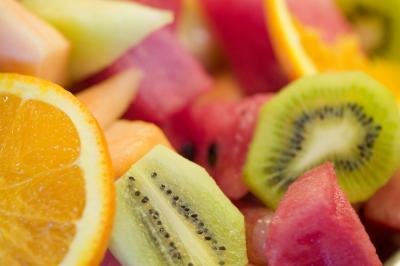 (Creatas Images/Creatas/Getty Images)
Stick with the traditional colors of Halloween and make an orange and black fruit tray for the kids to enjoy. For orange fruit, slice up apricots, cantaloupe, peaches and mango and peel some tangerines oranges. For black, use dark blue or dark purple fruits such as blackberries, mulberries, blueberries and halved plums. Their colors will contrast nicely with the orange fruit. If you want to make them appear black, try sitting them under a black light.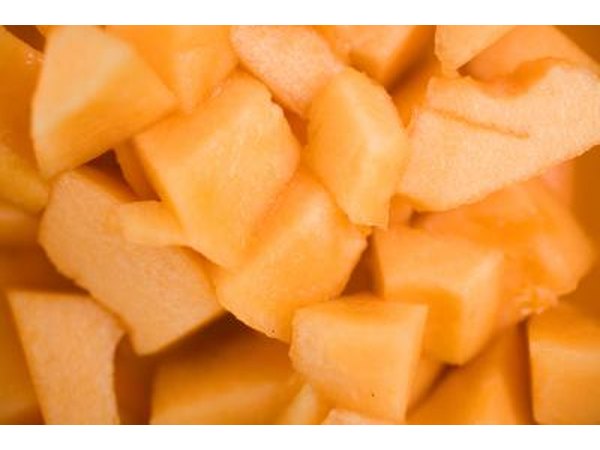 Jupiterimages/Photos.com/Getty Images
Make a frightening fruit tray by giving each item a delightfully fearful name. Suggestions include ghoulish grapes, evil apples, impish apricots, bad berries, chilling cherries, creepy cranberries, killer kiwi, afraid oranges, scary strawberries and petrified pears. Place little labels or flags on the fruit tray to show each of your wicked fruit names.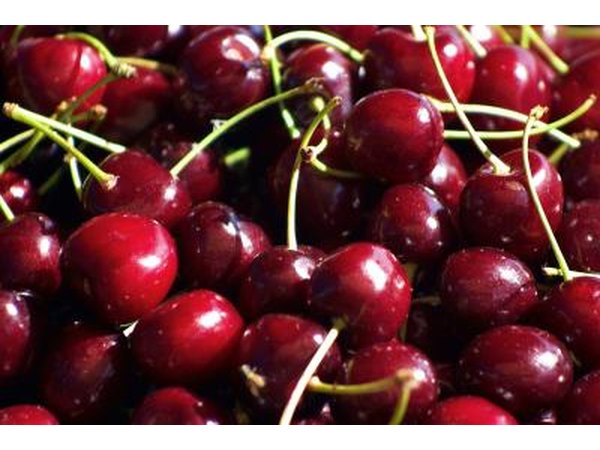 Photos.com/Photos.com/Getty Images
Another way to use the naming idea is using a word or phrase that applies to the Halloween season. Consider such options as full moon figs, All Hallow's Eve apples, bat berries, black cat cantaloupe, Count Dracula cranberries, grim reaper raspberries, mummy mulberries, goblins grapes, paranormal plums, scarecrow strawberries, haunted house huckleberries, ghost grapefruit, trick or treat tangerines and werewolf watermelon. Create a "pumpkin pineapple" jack-o-lantern: hollow out a pineapple, carve a face in it and place a candle inside.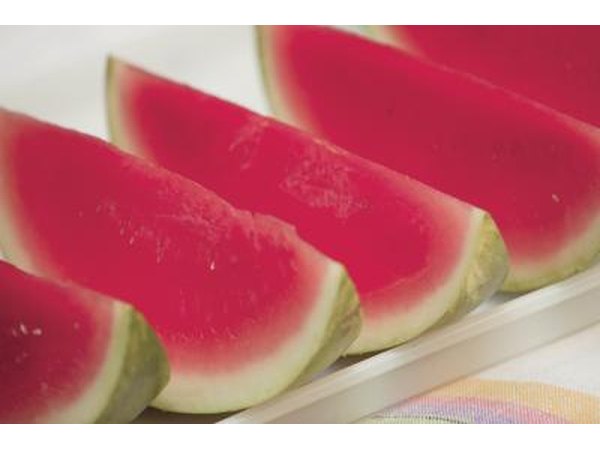 Comstock/Comstock/Getty Images
Arrange fruit on the platter to make the terrifying face of a vampire, wolf man, jack-o-lantern, zombie or whatever you choose. Use slices of pineapple with a raisin atop them to make fierce, yellow eyes, or use melon balls to make three-dimensional eyeballs. Cut apple slices into fangs. Use the stringy insides of a pumpkin for hair. Cut and arrange apple peels into ear shapes.
John Foxx/Stockbyte/Getty Images
Promoted By Zergnet