Christmas is a time when families come together. Whether you are looking for the perfect gift for your grandparents or trying to find something for your daughter and her new boyfriend, finding a cute gift for couples during the holiday season can be difficult. One of the most important aspects of finding the cutest gift for a special couple is to focus on the things that make them unique.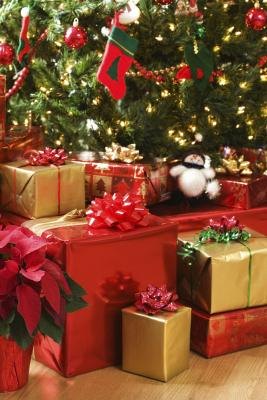 (Thinkstock/Comstock/Getty Images)
Parents often think of buying Christmas pajamas for their children during the holidays, but parents can also be the ones receiving pajamas this year. Consider purchasing matching pajamas for your parents or grandparents to wear throughout the day for some cute photo opportunities. Matching Christmas sweaters also make a cute gift during the holiday season. Purchase matching socks, gloves or scarves for a smaller gift for that special couple in your life.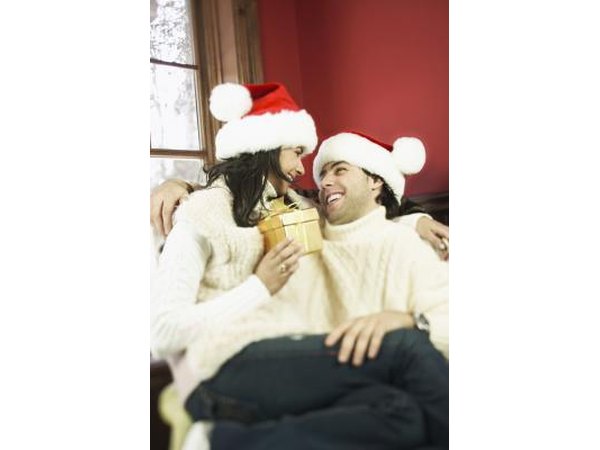 Brand X Pictures/Brand X Pictures/Getty Images
If you are purchasing a gift for a couple who lives together under one roof, home decorations make an excellent choice. Buy matching coffee mugs that they will use to enjoy each other's company each morning. Find Christmas-themed salt and pepper shakers and give one to each member of the couple. Shop around for cute stuffed animal decorations that fit with the holiday theme. For younger couples that do not live together, purchase matching picture frames for each person and encourage them to put their favorite pictures as a couple in their own homes.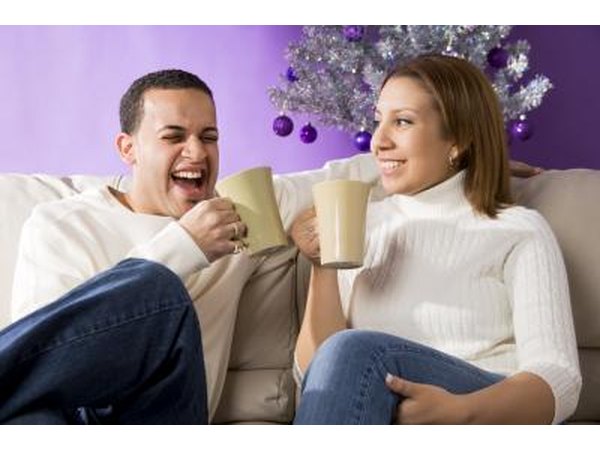 Jupiterimages/liquidlibrary/Getty Images
Personalized ornaments also make cute gifts for couples. If the couple is older and they are grandparents, consider having all of the members of the family sign an ornament for them. Or, give a brand new couple a personalized ornament that includes their names and designates that this is their first Christmas together. Try to find an ornament that captures their unique interests and personalities.
Martin Poole/Digital Vision/Getty Images
Jewelry makes for one of the cutest gifts for a special couple. Many stores offer similar watches that serve as a great gift for couples, with one masculine-style watch closely matching a feminine-style watch. Engrave the names of each partner into the watches to give them a more personalized feel. Necklaces also make cute gifts. Choose a necklace designed for couples. For example, choose one necklace in the shape of a heart and the other necklace in the shape of a rectangle with a heart cut-out missing. If you are looking to save some money, consider making friendship bracelets for the couple, with one bracelet made in masculine colors and the other in more feminine colors.
Comstock/Comstock/Getty Images
Promoted By Zergnet