Countries often require a visa issued from their embassy in order to travel to that given destination. However, many Caribbean countries are an exception to this rule, and you can travel without going through the visa process. These countries include Anguilla, Barbados, Cayman Islands, Dominica and Jamaica. Visa requirements change daily, so always check with the U.S. State Department for updated lists. Passports are required for re-entry in the United States and may be required for entry into these countries. To stay abreast of important safety and security announcements while traveling to these countries, enroll in the Smart Traveler Enrollment Program at your destination's embassy.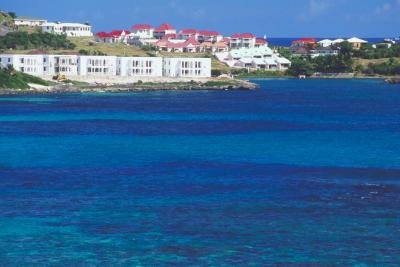 (NA/AbleStock.com/Getty Images)
Anguilla is a high-end Caribbean vacation destination that eludes the glitzy tourist bustle of casinos, cruise ships and packaged tours. This island destination is known for its pristine white powdery beaches that offer seclusion for sunbathers and fishing enthusiasts. You won't find standard fashion stores on this island, but Anguilla offers a plush array of arts and crafts from the locals. The island features a number of art galleries that include works from well-known artists such as Lynne Bernbaum, Louise Brooks and Courtney Devonish.
Creatas Images/Creatas/Getty Images
After earning its independence from England, Barbados remained heavily rooted in its English ancestry. Afternoon tea is a standard tradition, and the national sport is cricket. Locals -- known as Bajans -- speak with a British accent and help keep the rich history of this tropical island alive with historic homes and an active culture. The coral reefs that align the west coast provide divers and snorkelers with a brightly colored array of marine creatures. The east coast of this island provides pinkish sands and clear oceans for surfers, cliff divers and sunbathers.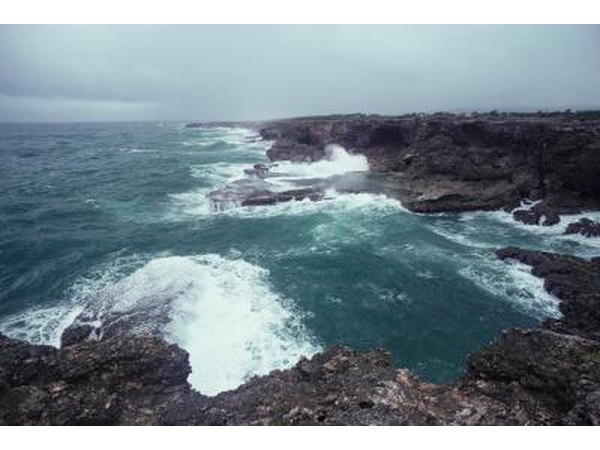 Jupiterimages/Photos.com/Getty Images
Grand Cayman, Cayman Brac and Little Cayman are three islands surrounded by lively coral reefs that make up the Cayman Islands located in the western Caribbean. The infrastructure of these islands offers tourists a great selection of lodging, dining and resort amenities. Perhaps the most well known beach in the Caymans is Seven Mile Beach located on Grand Cayman. All three islands offer scuba diving and snorkeling. Tourists can also swim with stingrays in popular spots like Stingray City on Grand Cayman.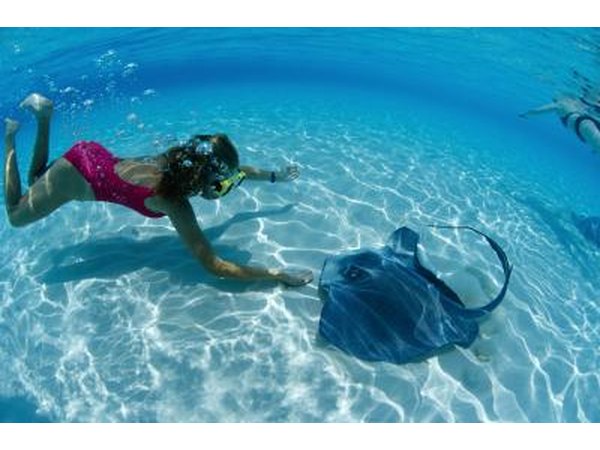 Brand X Pictures/Brand X Pictures/Getty Images
Travelers don't visit Dominica for the beaches, because they are too hard to get to. Dominica has long been known as the Caribbean's green island for its plush green landscape and wild setting. You won't find chains of hotels as Dominica works hard to maintain its natural setting. This island is less expensive to visit than the high-end Caribbean islands and is a favorite among nature lovers. Dominica is recognized internationally by Green Globe as a certified sustainable environment.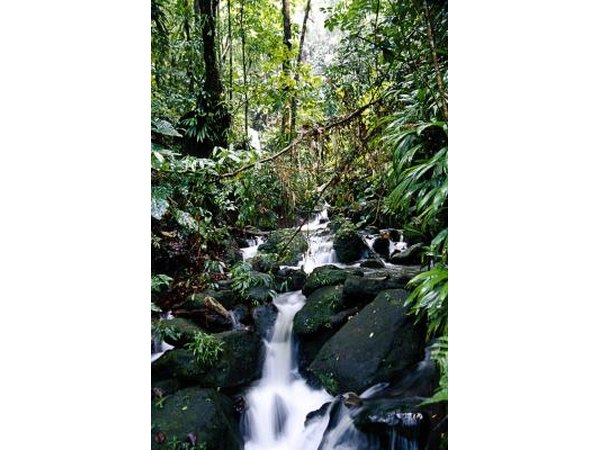 Brand X Pictures/Brand X Pictures/Getty Images
Jamaica is an all-encompassing destination with a lively reggae and Rastafarian culture, pristine white beaches and green rain forests. Montego Bay is a hot spot for those looking to party, while the plush Blue Mountains appeal to nature lovers. Jamaica offers clear blue waters for diving and snorkeling, lazy beaches for swimming and sunbathing, and great glimpses into its Colonial past with old plantation architecture. The mountain village of Nine Miles keeps the music and spirit of legendary reggae singer Bob Marley alive as well.
Medioimages/Photodisc/Photodisc/Getty Images
Promoted By Zergnet