The tuxedo or dinner jacket made its debut in the late 1800s as a modernization of men's formal attire. It was adopted to replace the traditional tailcoat with a more casual, yet still elegant, shortened jacket. Commonly worn for weddings, proms and other gala occasions, it is named for the exclusive Tuxedo Park resort in Orange County, N.Y., where it originated.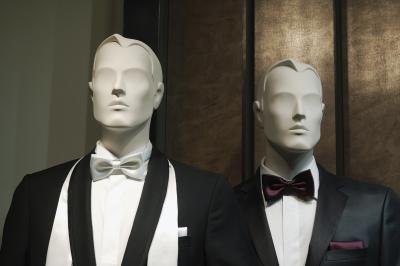 (Andrey Artykov/iStock/Getty Images)
While few occupations require the donning of a tuxedo during all hours and days on the job, tuxedos are the hallmark attire for performances in formal settings. Orchestra and symphony conductors, for example, wear them for performances but otherwise wear casual clothing during working hours.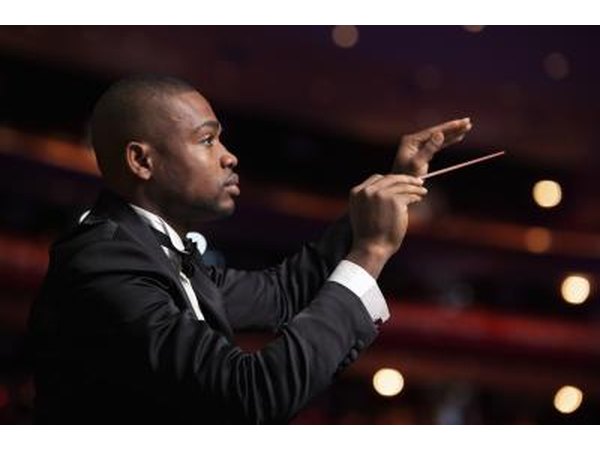 XiXinXing/iStock/Getty Images
Formal catered dinners served by uniformed personnel often require workers to wear tuxedos. There are levels of formality of dress for the servers, incorporating various parts of the tuxedo in black and white. Sometimes only a black cummerbund and tie are worn with a white shirt and black pants. The full tuxedo and its appropriate accessories are the top level of formality. It is worn by both men and women servers.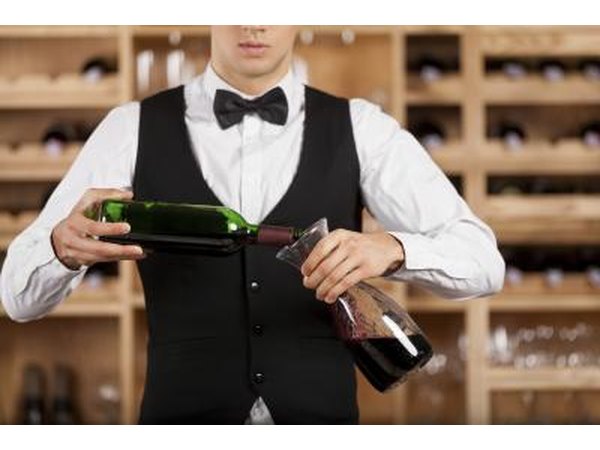 g-stockstudio/iStock/Getty Images
Tuxedos are the attire for entertainment-industry awards shows, worn both by the emcee and the male attendees. The emcee of other special events, such as a benefit gala, also wears a tuxedo, as does the person who presides over the details of a funeral. The tuxedo denotes a "person in charge."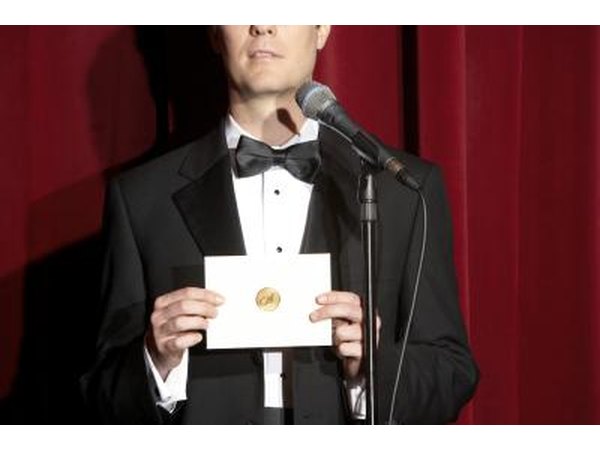 Leonard Mc Lane/Digital Vision/Getty Images
Some elegant hotels dress their doormen in tuxedos, as do some limousine companies. Valets at high-end resorts and restaurants also sometimes wear them. The maître d' of a formal restaurant often wears a tuxedo to mark his status as the head of the dining room, responsible for assigning tables, servers and taking reservations.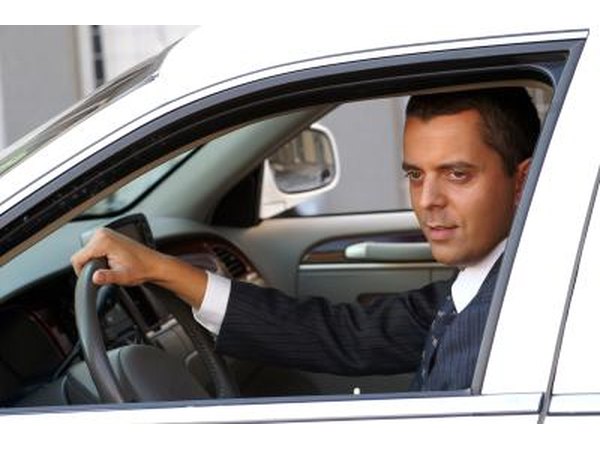 Anja Peternelj/iStock/Getty Images
Promoted By Zergnet