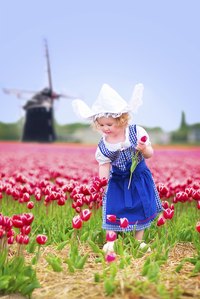 Discover America, as 70 million international visitors did in 2013. A bit farther afield, some of our North American neighbors lend foreign flair to an English-speaking trip. For long-haul travel, consider English-speaking international destinations or countries where a high percentage of the population speaks English as a second language. Escorted group tours with local English-speaking guides provide plenty of support for those who decide to venture outside an English-speaking comfort zone.
Foreign Accents Close to Home
American travelers are fortunate to have the enormous breadth and depth of North American destinations right at our doorstep. From an Alaskan glacier cruise to a Hawaiian surfing holiday to a Key West scuba dive, thousands of miles of diverse landscapes, cosmopolitan cities and uniquely regional dishes don't require a passport. English speakers won't get lost in translation if they'd like to accent the French with a visit north of the border to Montreal in Quebec, Canada. English-only travelers can dabble in British tradition in Bermuda, tour a fortune cookie factory in America's oldest Chinatown in San Francisco and get a touch of Dutch in Aruba, Bonaire and Curaçao.
Across the Pond
Start in the land of Shakespeare, our English-speaking partner across the Atlantic. Yes, the various regional accents can be strong and idiomatic expressions are colorful, but that's just part of the fun. English-only travelers will manage perfectly well ordering a pint at Ye Olde Trip to Jerusalem, England's oldest pub, in Nottingham. Americans receive warm welcomes coast-to-coast on Ireland's fair isle or when discovering an ancestral family tartan in the woolen mills of Edinburgh's Old Town. Be assured, the bigger challenge is driving on the left side of the road.
Destination Down Under
Australia is high on the list among long-haul destinations where English is the mother tongue. Sydney, Melbourne, Brisbane, the Gold Coast and the Great Barrier Reef are on Australia's east coast, making them closer for Americans than the vast Australian Outback and Western Australia's capital, Perth. Nearly as large as the USA, the continent down under offers travelers more sightseeing options than it's possible to pack into the average trip. New Zealanders like to tease visitors that their sheep population outnumbers people, but it's a fact. Without a doubt, the people you do encounter will speak native English.
Consider India and Asia
If seeing the Taj Mahal is a dream, don't write it off over language worries. India is home to the second largest population of English-speakers on Earth. English is the unifying second language for tens of millions in a nation with dozens of regional languages. In 2011, The New York Times published an article explaining "English is the de facto national language of India." The Philippines Department of Tourism points out that the former colony of the United States is the world's third-largest English-speaking nation. And in Singapore, English has been the official language of education since 1987.
Europe and Other Sure Bets
In several Northern European countries, English as a second language is widespread. A 2014 study on English proficiency by Education First, the world's largest private educational company, indicates "very high proficiency" in Denmark, Holland, Sweden, Finland and Norway. A 2012 European Commission survey indicated, "English dominates as the [foreign] language that Europeans are most likely to be able to speak," with responses among those surveyed on English competency running as high as 90 percent among the Dutch. Two warmer weather destinations are Malta, which has English as one of its two official languages and scores 89 percent English literacy among survey respondents, and Israel, where according to the Israel Ministry of Tourism, "good English is spoken by virtually everyone in the country."