Small outdoor gardening spaces can be spectacular. Design tricks like framing the space, planting a border to soften the edges and using height as well as width can make a small space seem larger. A townhouse deck or patio can have all of the features of a garden on a large estate as long as all aspects are kept in proportion.
(Hemera Technologies/AbleStock.com/Getty Images)
Use layering to make a space seem fuller. Put structures in the garden that a plant can grow upon. By using structures of different heights you can fill in the entire vertical surface of the garden.Trellises, boxes and arbors are all structures that will work well in a small garden.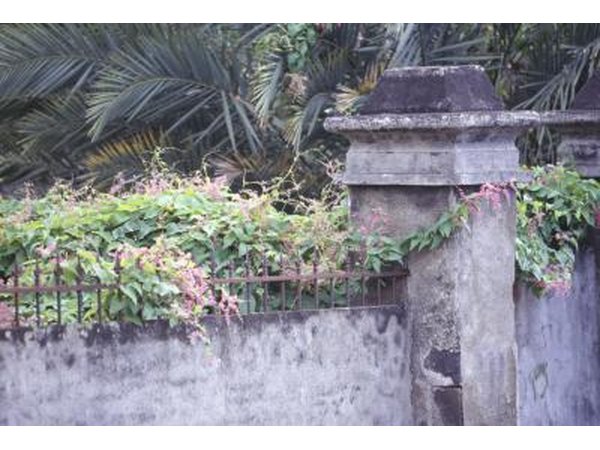 Steve Mason/Valueline/Getty Images
Vertical garden boxes, or living walls as they are also called, are perfect for small spaces. A living wall is a flower box that has vertical openings for plants to grow. The modular boxes contain enough growing media for the plant to establish roots. The plants adapt to the "sideways" growth pattern and present a wall of living plant material. Living walls are attached to solid structures like a fence or the side of a house. They expand the space available for gardening.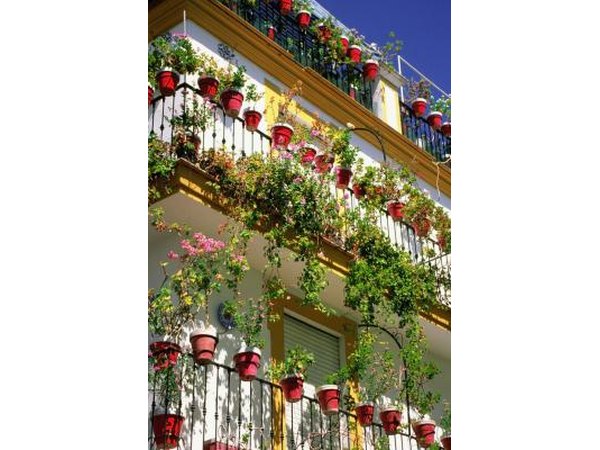 Medioimages/Photodisc/Photodisc/Getty Images
Container gardening is great for small spaces. Containers also allow you to move the garden onto a finished surface. Almost all vegetable plants will do well in containers. Mixing many different flowers in a pot will make a colorful eye-catching display. Containers need a little more care but are well worth it. Containers need to be watered more frequently and need more fertilizer because they cannot grab nutrients or water from the surrounding area.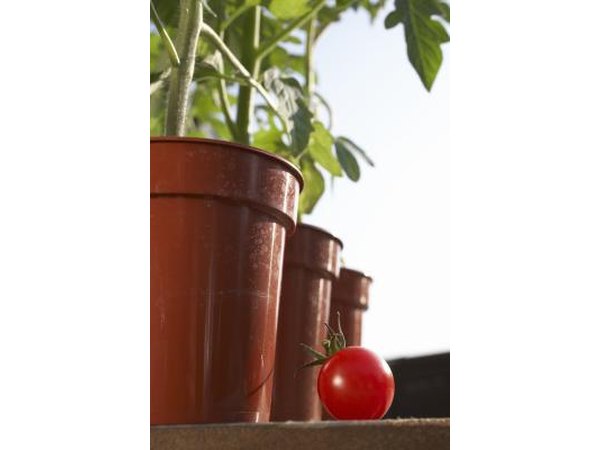 Martin Poole/Digital Vision/Getty Images
Your outdoor space must include seating so you can get outside and get close to nature. When dealing with a deck or patio, furniture size is an important consideration. Furniture for a townhouse deck or patio must be kept on the smaller side so it does not overwhelm the space. Use a bistro table instead of a picnic table. Use a chair with an ottoman instead of a chaise lounge. The ottoman can be tucked under the table when it is not in use or can provide extra seating when needed.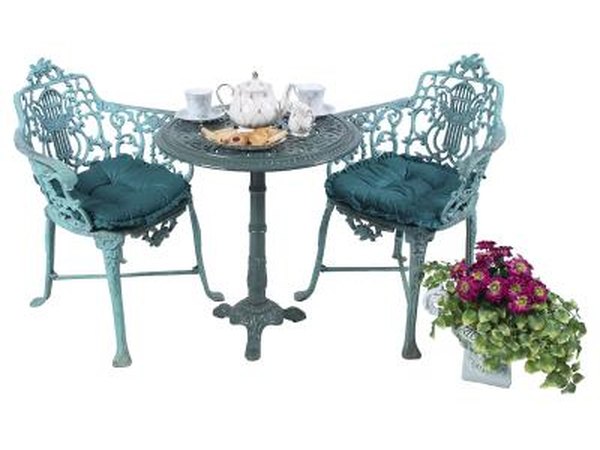 Hemera Technologies/PhotoObjects.net/Getty Images
Japanese-style gardens are a great use for small spaces. Japanese-style garden designs tend to be minimalist in nature and combine many pleasing visual images. Rocks, sand and wood are used to define the space and plants are used as an accent. The garden is designed to achieve balance between man and nature. Japanese-style gardens are designed to be quiet places where a person can meditate.
George Marks/Retrofile/Getty Images
Promoted By Zergnet