Self-esteem has been defined as "the experience of being competent to cope with the basic challenges of life and being worthy of happiness," by Nathaniel Branden, a psychotherapist who specialized in self-esteem. It can be challenging to improve self-esteem. There are group activities and counseling techniques that teach adults and adolescents self-esteem and improve their overall sense of self-worth.
Modeling and Correction
Therapeutic modeling is where a counselor or therapist portrays good self-esteem to the group members. Counselors and group leaders also should point out and correct any irrational beliefs or negative self-statements that a group member may make. Often, people continue the cycle of poor self-esteem without even being aware of how their self-deprecating statements contribute to negative self-esteem. A good group leader will point out the statements and encourage group members to replace the statement with a positive one.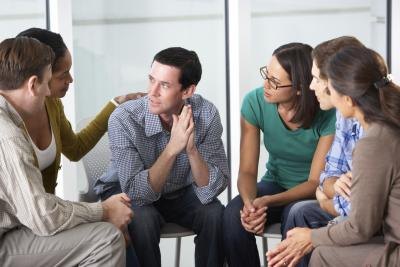 Activities
There are many group activities for self-esteem. In one, participants in the group write their names on a pieces of paper. The papers are passed to a person on the right. That person will write something positive about his neighbor on the paper. The papers are then passed again until each member of the group has written on everyone's paper. Group members should discuss the activity and be encouraged to hold onto the papers. This should be used after a group has been together for a few sessions.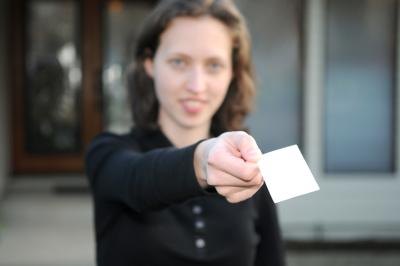 Affirmations
One of the simplest and most effective ways to improve self-esteem is through affirmations. The group leader should have a list of common affirmations that help improve self-esteem and read them to the group. Group members are then encouraged to create their own affirmations based on their insecurities and fears. Each group member comes up with five personal affirmations and shares them with the group out loud. Group members are encouraged to state those five affirmations at least three times a day and hang them where they will be seen often.
Guided Imagery
A group leader can use positive guided imagery in group settings to help group members learn self-esteem. The group leader has members close their eyes and concentrate on their breath. The leader will then describe a scene that is beautiful and relaxing. The guided imagery should concentrate on the group members' beauty, perfection and other positive qualities. You can find scripts for guided imagery online or write your own. The script can be about anything but needs to help clients feel good about themselves.