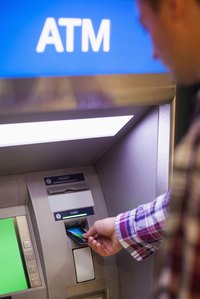 Banks often see a merger with another institution as offering increased competitiveness under a unified name, greater exposure, more products and services, and a reduction in costs. While there are many reasons banks can benefit from merging, some benefits may also arise for customers. Being aware of the ways a bank merger can impact a person's banking experience allows customers to feel more comfortable with the transition while allowing them to see the personal opportunities that can arise from the merger.
Types of Bank Mergers
Bank mergers can take multiple forms, affecting customers in degrees depending on the level of integration. The merger of banks that specialize in similar areas and are of similar size will impact customers in a different way than different-sized institutions or those specializing in different products, like mortgages or commercial loans. Banks with different strengths merging is usually called vertical integration; horizontal integration is when banks with similar offerings join together. A conglomerate merger is where two or more substantially different banks join together to form an institution with a single umbrella of products and services.
Product Expansion
One way in which customers can benefit from uniting banks is an expansion of product selection. Though this is especially true when smaller banks merge with larger ones that offer a greater variety of products and options, it can also happen with banks of similar size that have differing product and service portfolios. The options within their financial product range can also expanded as a result of the merger providing the now-united banks with more resources and a larger customer base. A small bank that might have feared getting too deep into commercial loans, for example, might feel better about expanding their business loan line with the greater sense of security that comes from the merger.
Service Expansion
Services can also be expanded as a result of mergers. For instance, if two banks merge, the number of ATM machine locations and bank locations can increase and even double in some cases. Not only is this more convenient for customers who are seeking to cash checks or withdraw funds, but the merger may also results in more convenience for those seeking loans. In some cases, for example, a bank might obtain new online banking options and smart phone applications by merging with another bank, yielding more convenience and service for their customers.
Benefits to Borrowers
Borrowers may also have new financial products available to them after a merger. The new entity might offer new loan types, and favorably adjust loan amounts and fees. One reason banks merge is that they hope to be more efficient, cut costs, or expand their reach. Sometimes those cost savings can trickle down to consumers, especially borrowers. The bank may benefit as well as more people are drawn to the newly merged institution's rates and greater visibility.