A particularly pernicious form of discrimination in employment is the creation of a hostile work environment. Like its counterpart at the federal level, Pennsylvania law doesn't specifically define a hostile work environment. Instead, the definition has developed through case law and elements of other anti-discrimination legislation, and the two standards are equivalent. While it's far more than the occasional offensive joke or picture or petty insult or slight, courts do consider the totality of circumstances. Employers must therefore remain vigilant against the creation of any hostile work environments in their facilities.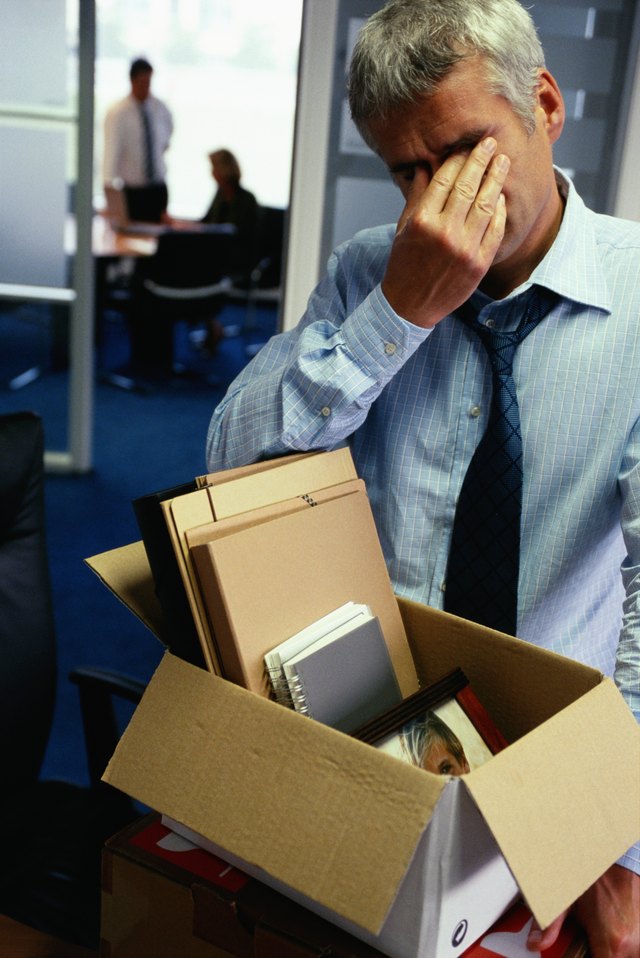 Elements
To meet the legal standard of a hostile work environment, the complainant must demonstrate the existence of intentional, pervasive and regular discrimination based on his membership in a protected class. In addition, the complainant must also demonstrate that the discrimination had a detrimental effect and that any reasonable member of the same protected class would also be detrimentally affected.
Intentional, Pervasive, and Regular Discriminatory Behavior
The harassment and other discriminatory behavior cannot be casual offensiveness or ordinary rudeness. It must be intentional, severe and so integral a part of the work environment that it alters the conditions of employment. It can take many forms of abusive or harassing behavior, including conduct or speech that's offensive, intimidating or abusive, generally extending beyond the casual joke or ordinary rudeness. Offensive written and graphic communication, such as emails, posted notices and pictures can be part of a pattern of harassment.
Harassment can come from fellow workers, supervisors and managers, as well as visitors, vendors, and coworkers in the workplace. In addition, adverse management decisions such as undesirable assignments, unjustified discipline and declined promotions can contribute to a hostile work environment.
Protected Class
The Pennsylvania Human Relations Act identifies several types of illegal employment discrimination, including that based on "race, color, familial status, religious creed, ancestry, age, sex, national origin, handicap or disability." The discriminatory behavior must be based on your membership in one or more of these groups. Discrimination for other reasons is not prohibited. For example, as of the spring of 2015, Pennsylvania did not prohibit employment discrimination on the basis of sexual orientation or gender identity, although an executive order is in place protecting state employees from such discrimination. In addition, some municipalities, including Philadelphia, Pittsburgh, and Erie, have enacted ordinances prohibiting such discrimination in employment.
Detrimental Effect
The harassment or other discriminatory behavior must be so severe and pervasive that it detrimentally affects the complainant. Examples of this detrimental effect are poor job performance and lost promotions, as well as the loss of other opportunities for advancement.
The Reasonable Person Standard
When pursuing a hostile work environment claim, the complainant must also demonstrate that any reasonable person in the same protected class and in the same work environment would suffer the same detrimental effects.
Employer Liability
Respondeat superior liability is a legal concept that states that in many circumstances, an employer is responsible for the actions of his employees in the course of their performing their jobs. The employer is liable for discriminatory behavior of management personnel, land also for such behavior on the part of the victim's co-workers if it can be shown that the employer knew, or should have known, and didn't properly and timely address the problem.
What to Do
If you're the victim of a hostile work environment, document every behavior you can, in as detailed a fashion as possible.
Tip
Keeping a work diary in a bound journal is a good way to record instances of harassment and other discriminatory behavior. Note date, time, and people involved. The better the record, the more valuable it will be in supporting your case.
If you have union representation, discuss the matter with your shop steward. Your complaint may become a formal grievance, and if not resolved according to the union contract, may be sent for arbitration.
Even if you don't have union representation, your employer probably provides an employee handbook or personnel policy manual that outlines the steps to take to report harassment and discrimination. If you still don't get a satisfactory resolution, you can file a complaint with the Pennsylvania Human Rights Commission.