Office workers might reach for sugary snacks or sodas to pep them up during an afternoon slump. But sugar is not the best food for improving energy and mental alertness because it can result in an energy crash. Opt instead for foods and beverages, including cocoa, green tea, beets and plain water, that fight fatigue and mental fog without the crash.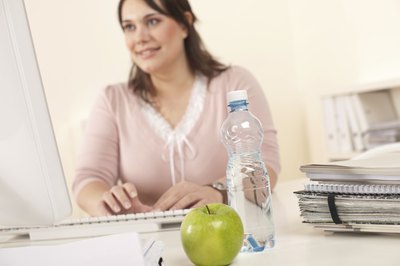 Flavanol-Rich Chocolate
Cocoa, the main ingredient in chocolate, is rich in plant nutrients called flavanols, which a University of Nottingham researcher found can increase blood flow to the brain for a few hours after it's consumed. The study findings, presented at the annual meeting of the American Association for the Advancement of Science in 2007, showed increased activity in areas of the brain responsible for specific task performance and overall alertness in participants who consumed a flavanol-rich cocoa drink. Chocolate also contains a small amount of caffeine, which can give you a boost of energy, but not so much that it causes jitters or irritability. Rather than eat a dark chocolate bar with added sugar, mix unsweetened cocoa powder into a nutritious smoothie with fruits and vegetables.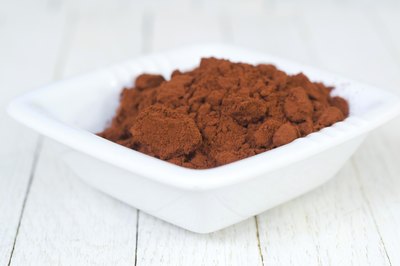 Green Tea
Green tea contains a moderate amount of caffeine, well known for its energy-boosting effects, but researchers have now found that it can improve cognitive performance as well. In a study published in "Psychopharmacology" in October 2014, participants drank a soda containing green tea extract before performing working memory tasks. Using magnetic resonance imaging technology, the researchers observed enhanced connectivity between the parietal and the frontal cortex of the brain as well as improved task performance. For a concentrated dose of green tea, blend matcha green tea powder into your afternoon smoothie.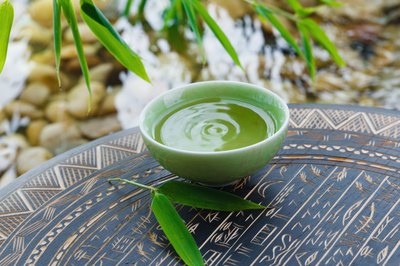 Beets and Beet Juice
Beets naturally contain nitrates, which are turned into nitrites in the body. Nitrites help expand blood vessels, increasing oxygen supply and blood flow to different areas of the body. In a study published in Nitric Oxide in January 2011, researchers found that a diet high in beet juice administered to a group of older adults significantly increased blood flow to the brain. Increased blood flow to the brain in turn promotes mental alertness Another study published in the Journal of Applied Physiology in August 2013 found that supplementation with beet juice boosted stamina in study participants and helped them to exercise 14 percent longer compared to a placebo. Add beets or beet juice to your afternoon smoothie, and get the staying power you need to meet your work deadline.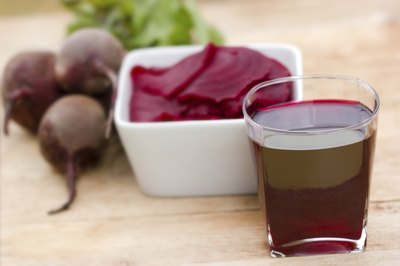 Water for Hydration
As simple as it sounds, drinking a glass of water when you feel fatigued and foggy could be all you need to clear the cobwebs and help you feel more energetic. Even mild dehydration can make you feel sleepy or fatigued, dizzy and lightheaded. More severe dehydration could cause confusion. The Institute of Medicine recommends adult males drink 3.7 liters of fluids per day and adult females 2.7 liters of fluids per day. That's about 16 cups and 11 cups of fluids, respectively. These fluids can come from all beverages you drink as well as the moisture from foods like broth soups, fruits and vegetables. Keep a bottle of water by your desk and sip from it regularly to keep your hydration levels steady.