Eating late at night can cause you to have trouble sleeping if you choose the wrong foods. Depending on where you are and whether you are following a particular diet plan then your options for late night snacking might be limited, but being aware of the kinds of foods that promote sleep can help you make the right choices.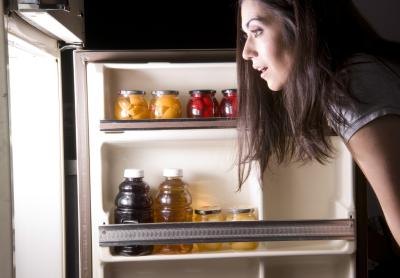 (Chris Boswell/iStock/Getty Images)
If you are following a low-calorie or health-conscious diet plan, choose a healthy snack when eating late at night. When you are hungry at tired, it can be easy to let your diet lapse, but there are plenty of healthy foods that are easy to prepare and will satisfy late night hunger cravings. A small bowl of low fat, low sugar cereal with skim milk is healthy and easy to prepare. A piece of fruit or vegetable (such as an apple or carrot) is nutritious and low calorie, as well as filling. To make it more interesting, add low-fat yogurt to fruit, or a low-fat dip to vegetables.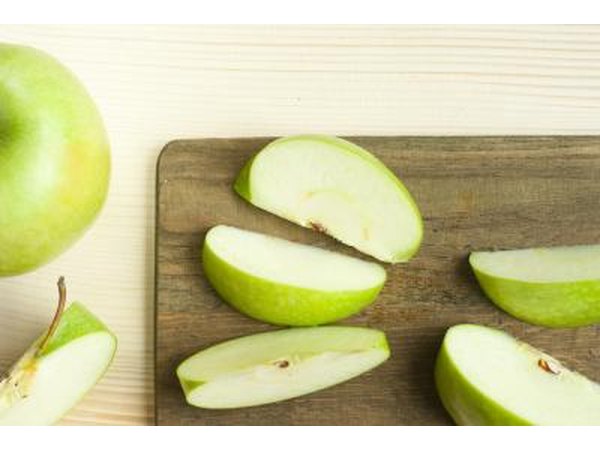 S847/iStock/Getty Images
If you are craving food late at night because you are having trouble sleeping, then eat a snack that will help you get back to sleep. Some foods help the brain produce chemicals that help you fall asleep naturally. Foods high in complex carbohydrates help you sleep as they cause a gradual rise insulin levels, which makes the brain produce increased levels of of serotonin and melatonin, chemicals that help you relax. Bread or toast is an easy to prepare high carbohydrate snack, as are bananas. They are especially useful in promoting sleep as they also contain muscle relaxing minerals potassium and magnesium.
olgakr/iStock/Getty Images
If you have missed a meal, then you may need to eat a substantial snack late at night that will make you feel full without preventing you from sleeping easily. Although many people crave high-fat foods when they are hungry late at night, especially when they have been drinking alcohol, these should be avoided as they are hard for the body to digest and may keep you awake. Spicy foods should be avoided for the same reasons. Try eating complex carbohydrates such as wholewheat bread or oatmeal which will help you feel tired gradually and are easy to digest. Add small amounts of protein (such as ham or cheese) and vegetables or fruit to make it balanced.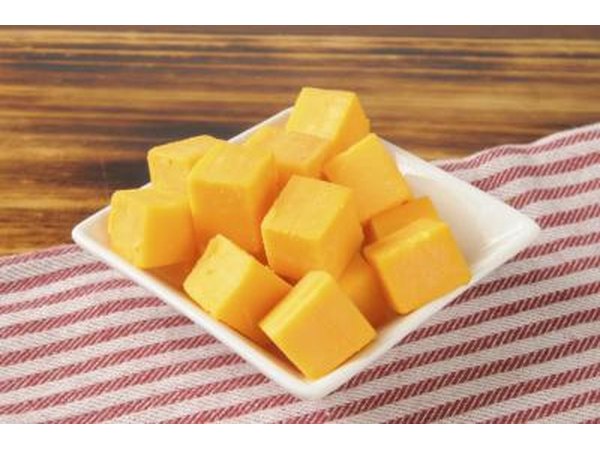 MSPhotographic/iStock/Getty Images
If you are away from home and want a snack late at night, then you may find you are restricted to fast foods. While these are often unhealthy, there are choices you can make to ensure your late night takeaway is easy to digest and does not stop you sleeping once you get to bed. Avoid hard to digest spicy and fatty foods. Choose cheese-free pizzas with lean toppings, noodle soups with plenty of vegetables, or pasta.
AlexKosev/iStock/Getty Images
Promoted By Zergnet