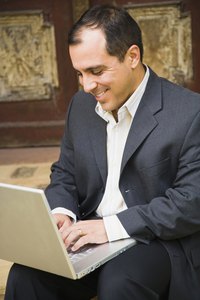 Control is viewed as one of the four core functions of management in an organization. The control function involves the use of analytics to evaluate performance of a worker, group or division, and to recommend improvements. Control techniques include budgeting, database analysis, employee evaluations and internal audits.
Budgeting and Review
Companies budget funds to different departments based on expected results. Annual budgets offer a control opportunities. During each budgeting period, company leaders review the previous year's budget for each department and the actual results. When a department doesn't produce the returns expected, leaders may allocate a lower amount the next year. Also, throughout the year, leaders may review the use of funds by department managers to decide whether money is being spent effectively.
Database Analytics
Companies use database technology to gather statistics in various areas. Marketing uses analytics to study buyer behavior and to determine what marketing strategies deliver the most effective results. They also track buyer behavior to identify core customers for targeted advertising campaigns. Databases are also used to assess production levels or revenue amounts generated by different departments or products. Based on such data, company leaders may meet with department managers to discuss opportunities for improvement or product adjustments.
Employee Evaluations
Employee evaluations are among common human resources control techniques. Companies evaluate individual employees and work teams to compare performance and abilities against standards. During an appraisal, a department manager may inform an employee that he is delivering good results but needs to improve in certain areas. Letting employees know about areas that require improvement allows them to identify training and skill development opportunities. Rewarding high-performing employees with recognition, bonuses and promotions also produces strong results. At the extreme, managers may inform employees that improvement is required for them to retain their jobs.
Internal Audits
Internal audits are unannounced reviews of internal processes, procedures and work activities. The goal is to identify gaps, bottlenecks, errors and potential legal problems so that corrections can be made. Internal accounting audits may identify inaccuracies before they lead to tax penalties or allegations of fraud. Auditing of manufacturing processes may lead to improvements in work stages to reduce delays and improve production efficiency. An audit of customer service processes may lead to improvements in or elimination of steps that cause delays.