Numerous jobs require workers to be in shape. Roofers, for example, have to be fit enough to lift and carry heavy objects while staying balanced at great heights. They don't typically have to demonstrate their fitness before getting hired, however. Jobs requiring extreme fitness are those that require you to pass a physical evaluation or demonstrate skills, then maintain fitness throughout employment.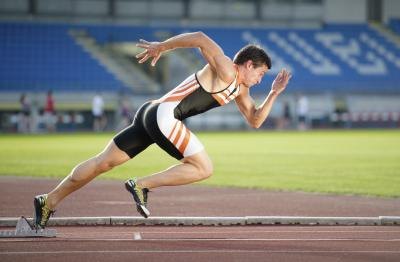 (Berc/iStock/Getty Images)
Everyone who joins the military -- regardless of the branch -- must be mentally stable, physically fit and ready for challenging combat missions. All service members take physical ability tests, but the screening for Navy SEALs and divers is among the toughest. For example, SEALs and divers must perform 10 pullups in two minutes, compared with the standard six, and they must be able to swim 500 yards in 12 minutes and 30 seconds. Navy candidates and divers must complete a 1.5-mile run in 12 minutes and 30 seconds, but SEALs must finish in 10 minutes and 30 seconds.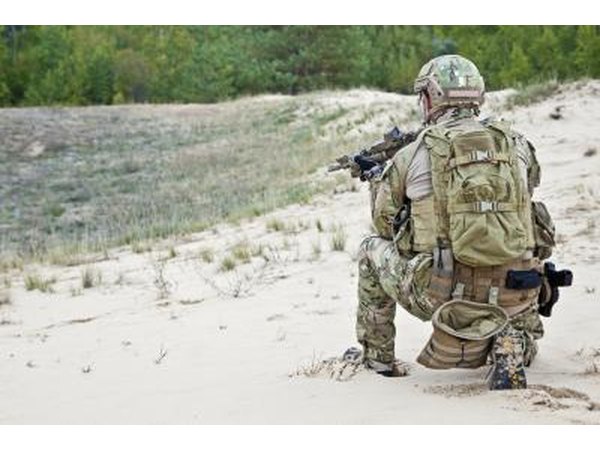 zabelin/iStock/Getty Images
Athletes don't make it to professional competitions without superior athleticism, hand-eye coordination and physical stamina. The U.S. Bureau of Labor Statistics notes that it usually takes years of practice to become a professional athlete or sports competitor, and competition for paid positions is always fierce. Athletes regularly work to build stamina and muscle, and most train all year to keep their bodies in peak physical condition. For example, national soccer teams, U.S. Soccer Development Academy club teams and high school football teams routinely utilize the SPARQ test -- speed, power, agility, reaction and quickness -- which assesses ability through sprints, jumps, dashes and ball recovery assessments.
Jordi Lopez dot/Hemera/Getty Images
Most firefighters undergo extensive physical training and testing before starting work, in preparation for the physical challenges they may face on the job. Most departments test candidates' stamina through the stair climb, which demands that they spend several minutes on a stepmill that simulates the continuous action of climbing stairs. Firefighters must be able to crawl through obstacles, drag weighted dummies and erect ladders within a set amount of time. They are also tested on their ability to repeatedly pull and push through holes in ceilings and walls using pike poles that are topped with industrial-strength hammer heads.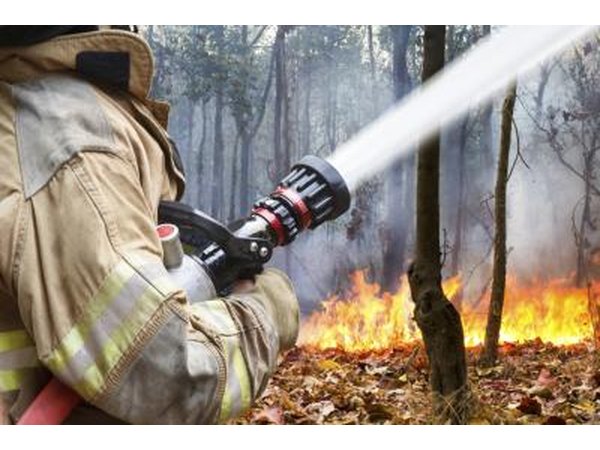 Toa55/iStock/Getty Images
Law enforcement officers must be ready to react to anything during a shift. They need physical strength to take down offenders and stamina to pass the required entrance tests and to keep up on the job. Fitness tests vary by the employer, but most involve situps and a timed 1.5-mile run. The Federal Bureau of Investigation requires FBI police candidates to complete a timed 300-meter sprint and a pushup test, while the Illinois State Police mandates a bench press and a sit-and-reach assessment.
moodboard/moodboard/Getty Images
Game wardens or wildlife conservation officers must prove their physical strength and agility because the job requires patrolling remote locations alone or with limited backup. Wardens must be self-sufficient in situations that may involve encounters with wild animals. Most agencies require candidates to complete timed situp, pushup, swimming and running tests. Unlike in most swimming assessments, game wardens are judged on their ability to swim under stress. A test may require them to fall backward into the water, float, then swim 100 meters. Many departments also require a handgun stability exam before employment and periodically thereafter to ensure that candidates can aim and shoot in different positions.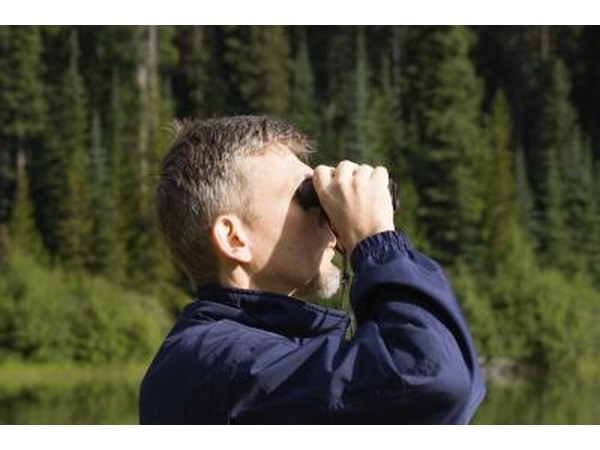 lilly3/iStock/Getty Images
Promoted By Zergnet