The rich hues of purple combined with sophisticated silver make for an elegant color palette for a wedding at any time of the day. If you choose purple and silver for your wedding color palette, it makes sense to don the bridesmaid in purple gowns, drape the tables in purple linens and set silver Chiavari chairs and plate chargers at each setting. Beyond that, you can also use the two hues in your bouquets, cake, bridal accessories and smaller details of the decor.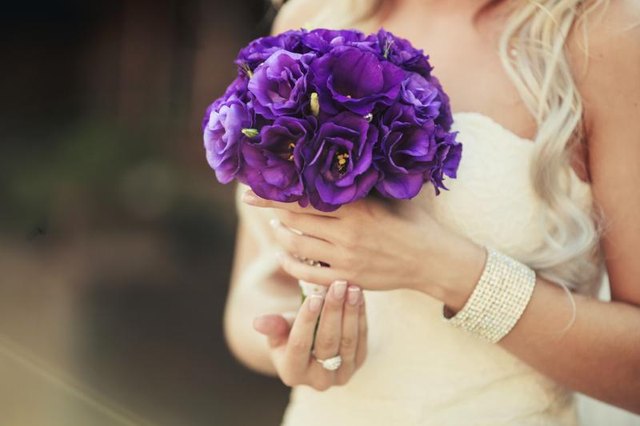 (Serbogachuk/iStock/Getty Images)
Some brides might choose just one shade of purple and one hue of silver to decorate their wedding. However, for a more visually intriguing color palette, use a variety of hues of deep purple, including eggplant, boysenberry and byzantium. Being open to multiple varieties of purple also stops you from going crazy when you can't find a tablecloth that matches the bridesmaids' dresses exactly. You can also rotate through types of silver, including traditional metallic, a matte version and various hues of gray.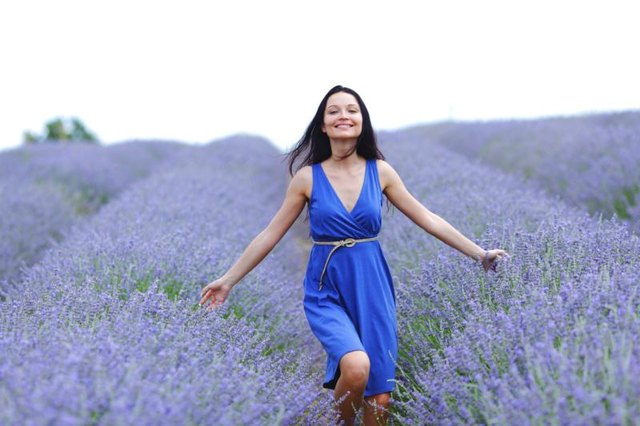 IvanMikhaylov/iStock/Getty Images
Infuse deep purple into your wedding with flowers, including your bouquet, the bridesmaids' bouquets, the groomsmen's boutonnieres, the mothers' corsages and the centerpieces. Deep purple options include sweet peas, trachelliums, lisianthus, irises, freesia and gladioluses. You can also incorporate some lighter purple and white flowers for a little bit of variety. Wrap the bouquets with silver ribbon; for centerpieces, add branches that have been spray-painted silver to the vase.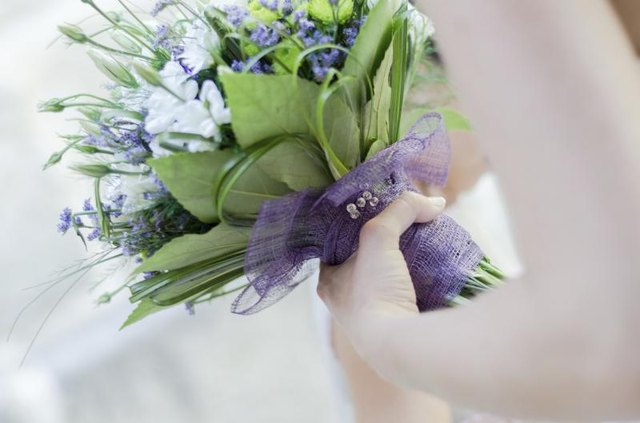 ermigueog/iStock/Getty Images
If your wedding dress color is a shade of white, you can incorporate deep purple and silver accessories. Rather than wearing white shoes, choose heels in a deep purple color. Every time you lift your gown to walk, guests will see a little pop of color. You can also wear a deep purple or silver sash around your dress, and dress up the look with amethyst earrings or necklaces. Insert a glittering silver hairpiece into your up-do for a glamorous look.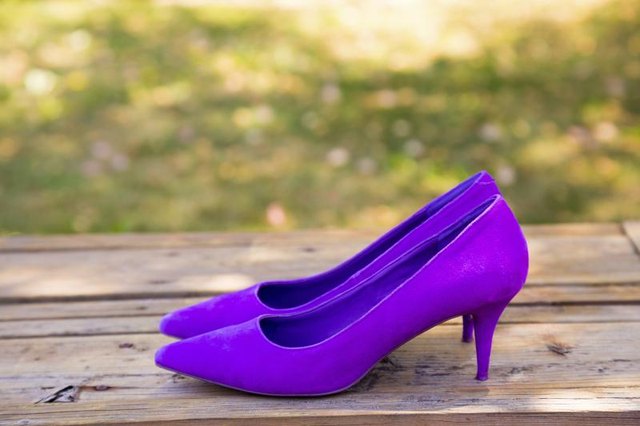 joshuaraineyphotography/iStock/Getty Images
Part of what makes a wedding reception special is the little details that the couple dreams up and implements. To incorporate additional details of purple and silver into your wedding reception, dream up a signature cocktail that's purple in color to serve. Using Blue Curacao or lavender liqueur can turn a drink purple. You could also garnish standard cocktails with a spear of purple grapes, or serve the drinks with purple- and silver-striped paper straws. Ask the baker to decorate the cake with swirls of purple and silver, and top it off with a silver monogram or a small bunch of purple flowers that matches your bouquet.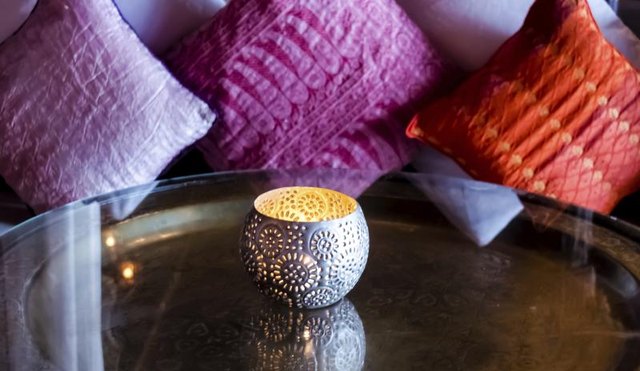 Sotiris_Filippou_Photographer/iStock/Getty Images
Promoted By Zergnet