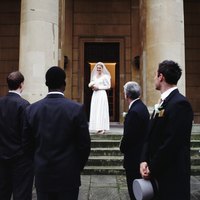 You're allowed to give up to $14,000 per year, as of the 2015 tax year, to another person without having to pay taxes on it. There are other exemptions, but unless you follow the IRS guidelines, your generosity can come back to bite you at tax time.
Charitable Contributions
Gifts that you make to charitable organizations are exempt from the gift tax, no matter how much you contribute. Charitable contributions include gifts to religious, scientific, governmental, educational and medical organizations such as your church, mosque or synagogue, nonprofit schools, Goodwill, the Salvation Army and the United Way. You can either ask the organization if it qualifies or check the IRS database online. However, don't confuse charitable organizations with needy people: Gifts to individuals, no matter how needy or deserving, won't qualify for the exception.
Political Contributions
Contributions you make to political organizations are also exempt from the gift tax. For example, if you contribute $25,000 to the national Republican or Democratic parties, you won't have to pay gift taxes on those contributions. However, make sure you're making contributions to a political organization rather than an individual. Gifts to individuals, even if eventually used for political purposes, aren't exempt. For example, if your friend is thinking about running for office and you give him $18,000, that's a taxable gift. But, if you give $18,000 to his campaign, it's exempt.
Health and Education Payments on Behalf of Another
Typically, payments you make on behalf of another person are considered gifts and subject to the gift tax. However, the IRS allows an exception for payments you make for someone else for health or education. These payments must be made directly to the school or medical provider to qualify. For example, if you give a sick friend $20,000 and he uses it to pay for his treatment, that doesn't qualify for the exclusion. But, if you pay the $20,000 straight to the hospital, it isn't subject to gift taxes.
Spousal Gifts
If you're married to a U.S. citizen, you can give your spouse as much as you want without incurring any gift taxes. However, if you're married to a non-citizen, the IRS puts limits on the exemption. As of 2015, you can give your non-citizen spouse $147,000 per year before the gifts become taxable. For example, if your spouse is a foreign citizen and you give $157,000 in a single year, the last $10,000 is a taxable gift. For federal tax purposes, "spouse" applies to opposite-sex and same-sex couples.