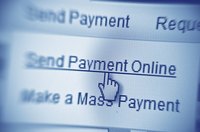 Good business owners know the importance of managing cash and rely on the accounts payable aging report to achieve this goal. The aged accounts payable report tells users the amount of money owed to each vendor and when the amounts are due. Careful attention to this report helps managers determine how much to pay each vendor and also ensures they are paid in a timely fashion.
Manage Accounts Payable
Managers use the accounts payable aging report to identify unusual or duplicate invoice amounts and to resolve potential disputes over vendor invoices and payments. Managers can use a customized aging report to monitor costs and activity associated with a particular job or project, and to analyze discount terms and trade credit with suppliers to make future business decisions.
Cash Flow Management Visibility
The invoices on the aged accounts payable report are sorted and consolidated into categories, based upon their ages in the accounting system. These aging categories segregate bills by due dates, such as from 0-30 days, 31-60 days or 61-90 days. Armed with aging information for all outstanding invoices, this helps managers better allocate cash reserves to meet the company's current financial obligations. This is particularly advantageous for small-business owners who are strapped for cash, face unexpected expenses or have slow months in business. For example, a small-business owner can choose to cover an unexpected expense instead of taking advantage of a vendor discount for the early payment of an invoice, while still knowing when to pay the vendor within a 30-day cutoff.
Complete List of Outstanding Invoices
While managers can see the total outstanding payables balance by viewing the liability section of the company's monthly balance sheet, the balance sheet does not itemize the invoice detail by customer that makes up the total balance. The payables aging report gives business owners the invoice detail behind the balance sheet payables total, and the peace of mind in knowing how much cash is needed for upcoming bills for the next few months. Management also relies on the payables aging report to identify which checks to cut for each vendor when it's time to pay the company's bills.
Flexible and Current
Unlike the monthly balance sheet that shows the payables balance at month or period end, the aging payables report includes the latest unpaid invoices that have been posted to payables even if those invoices are posted just a few minutes prior to running the payables report. Aging reports can be customized to business and management needs and include various fields such as invoice number, vendor terms, and invoice days outstanding in 30-, 60-, 90- or 120-day increments.