"Charlotte's Web," by E.B. White, was published in 1952. It's about a young farm girl's affection for her pig, Wilbur, and Wilbur's tumultuous adventures as he tries to survive on the farm away from Fern. A friendly and loyal spider, Charlotte, strives to keep Wilbur from being sold and slaughtered for the meat he would provide. School activities should revolve around themes of love and friendship, animal life on Wilbur's farm and admirable traits the primary characters display.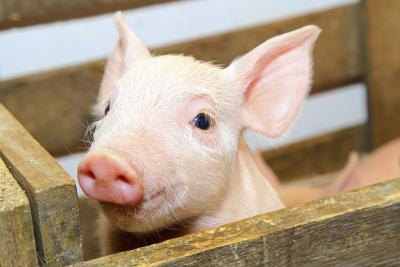 (Baloncici/iStock/Getty Images)
Ask kindergartners and first-graders to make salt-dough barnyard models to represent the characters in the story, recommends TeacherVision. Divide your class into groups of four, and instruct each group to make a replica of the barnyard. They can include a barn, troughs, fences and unnamed animals, but remind them to focus on the major characters -- Wilbur, Charlotte, Fern and Templeton. You might allow them to incorporate plastic figurines or farm toys, such as tractors, in their barnyard models, but make sure you divide the toys so every group gets some.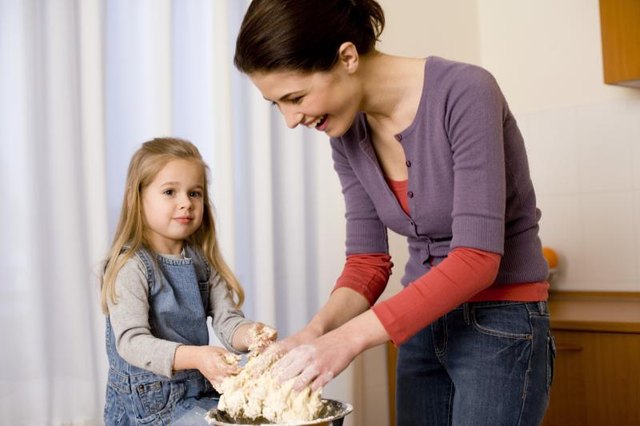 Thinkstock Images/Stockbyte/Getty Images
Instruct students in grades 1 and 2 to make acrostic poems about Wilbur. Have students write "Charlotte's Web by E.B. White" at the top of their papers, and write the capital letters, spelling out W-I-L-B-U-R, in a vertical column on the left-hand side of the page. Ask students to write six descriptive phrases, each starting with a letter in Wilbur's name, next to the corresponding letter. Encourage students to think of phrases that go beyond Wilbur's physical appearance and focus on his character traits, such as "W: Was dramatic and would fling himself into the mud to cry" or "I: Included everyone in the barnyard so no one felt left out." You can do the same exercise with Charlotte's name.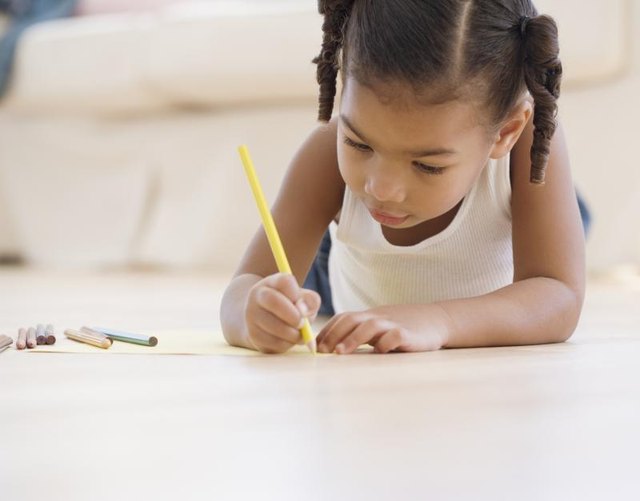 JGI/Blend Images/Getty Images
Ask students in grades 2 through 4 to keep a "Wilbur" diary as they read the story. Instruct them to write a journal entry -- five to seven sentences -- after each chapter that explains how Wilbur might be feeling at the time. Students should write in first person, pretending they are Wilbur and are recording his thoughts, fears and hopes. Provide each student with a stapled packet of journal entries -- portioned off by chapter -- and a blank cover page. Ask students to decorate the cover with themes and images from "Charlotte's Web."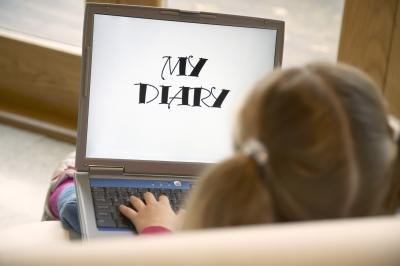 Ableimages/Photodisc/Getty Images
Have students in grades 3 and 4 organize a memorial service for Charlotte, suggests TeacherVision. Divide your class into five groups and assign four groups a specific part of the memorial service, such as the introduction and closing, special poems, a display with pictures and photographs to commemorate Charlotte's life and funeral music such as the "Itsy, Bitsy Spider" or a funeral march. Assign each student in the remaining group a particular character and ask each to write a brief eulogy about Charlotte from that character's perspective. For example, the student who's playing Wilbur might talk about Charlotte's mothering instincts and her passionate desire to save him.
Digital Vision./Photodisc/Getty Images
Promoted By Zergnet