Filipinos traveling within the country only need to provide a valid form of identification to accompany their domestic flight tickets. This may be any government-issued ID such as a driver's license, Social Security System ID, Government Insurance System ID, a professional license (for doctors, lawyers, architects and other board-passing professionals) or a valid employment or school ID. Meanwhile, those traveling overseas have more specific requirements to fulfill.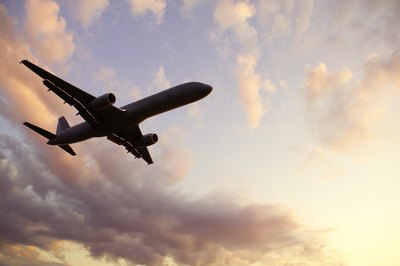 Passport
Any Filipino, regardless of age, must have a valid Philippine passport to travel overseas. The passport must be valid for at least six months after the intended duration of travel. Passports should be renewed ahead of time to prevent travel problems due to an expired or soon-to-expire passport.
Filipinos can apply for passports at the Department of Foreign Affairs (DFA) if they can prove their Philippine citizenship and don't have a criminal record, which may stop them from traveling outside the country. Applicants must secure a National Bureau of Investigation clearance showing they have clear records to travel out of the country. Minors have additional requirements; a list of requirements is available on the DFA and the Bureau of Immigration websites.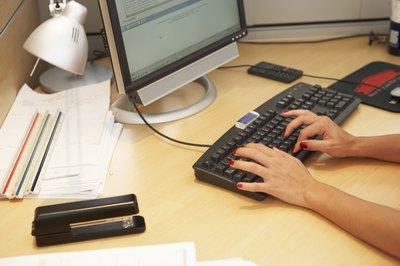 Visa
Filipino citizens must secure visas, if required by their intended countries of destination. Dozens of countries, mostly the Philippines' neighboring countries in Southeast Asia, don't require visas for Filipinos visiting for pleasure for only a specific number of days. However, people traveling for work, conferences or school usually need to apply for visas even for short stays.
When applying for a visa, a Filipino must meet the specific requirements of the embassy or consulate of the country being visited. Generally, this includes a passport, identification documents, proof of income and other supporting documents related to the purpose of the travel.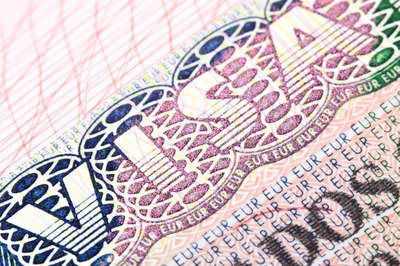 Travel Tax and Terminal Fee
Any Filipino traveling within the Philippines or overseas via air is obliged to pay a travel tax and terminal fee at the airport. Domestic fees are much cheaper and the exact amount depends on the local airport used and the cost of travel ticket. Even non-Filipino citizens who use a Philippine airport as a departure point must pay the terminal fees. Filipino citizens who are legal, permanent residents of other countries are exempt from paying the travel tax, but still pay a processing fee, which is Php 200 (approximately $4.60), as of the date of publication.
Additional Travel Requirements
Certain Filipinos have travel restrictions and must meet additional requirements for overseas travel. For example, a minor traveling on his own or traveling with a companion other than a parent must first secure a travel clearance from the Department of Social Welfare and Development. This must be presented to the immigration officer prior to departure. A court order should also be issued to allow a child to travel overseas if there is an on-going custody battle between separated parents.
OFWs (Overseas Filipino Workers) must present a Philippine Overseas Employment Certificate to the immigration officer if the purpose of the travel is to work abroad. Filipino emigrants (those who will live as permanent residents in other countries) must have their passports stamped by the Commission on Filipinos Overseas after registering as an emigrant and attending the Pre-Departure Orientation Seminar.