New Jersey, also known as the Garden State, is the 11th most populous state in the United States. It lies in the northeast part of the country and borders several other states and bodies of water. New Jersey is surrounded by water on its southern, eastern and western borders, which include the Atlantic Ocean, the Delaware and Hudson Rivers and Delaware Bay. New Jersey's main industries include farming, pharmaceuticals, insurance and tourism.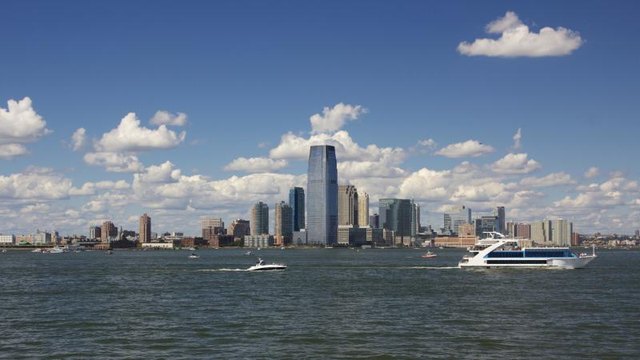 (janniswerner/iStock/Getty Images)
The northern and northeastern borders of New Jersey are next to New York. New Jersey's northern border is next to the southern region of upstate New York; this border is within 30 minutes of cities in New York state such as Monroe, Middletown and Port Jervis. New York natural landmarks within 30 minutes of the northern New Jersey border include the Hudson River and Bear Mountain State Park. The northeastern border of New Jersey is included within greater New York City. Manhattan is across the Hudson River from Bergen County, New Jersey, connected via the George Washington Bridge.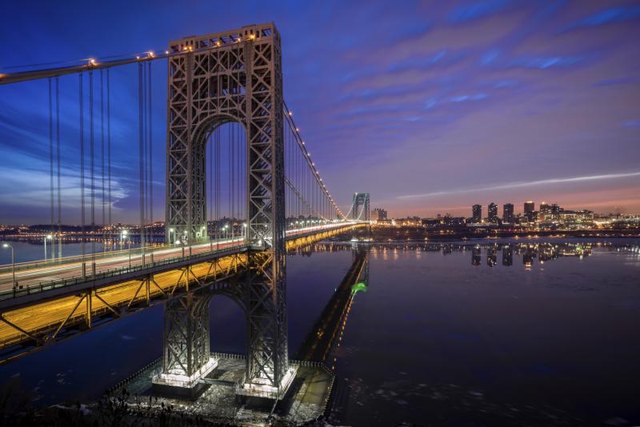 EduardMoldoveanuPhotography/iStock/Getty Images
Nearly all of New Jersey's western border is next to Pennsylvania. The natural border for Pennsylvania and New Jersey is the Delaware River. New Jersey's northwestern border – located in the Garden State's Skylands region – features the Delaware Water Gap National Recreation Area and High Point State Park. The southwestern border of New Jersey consists of the greater Philadelphia metropolitan area. Other border cities in Pennsylvania include Stroudsburg. Milford and Easton. New Jersey's capital, Trenton, is on the New Jersey-Pennsylvania border.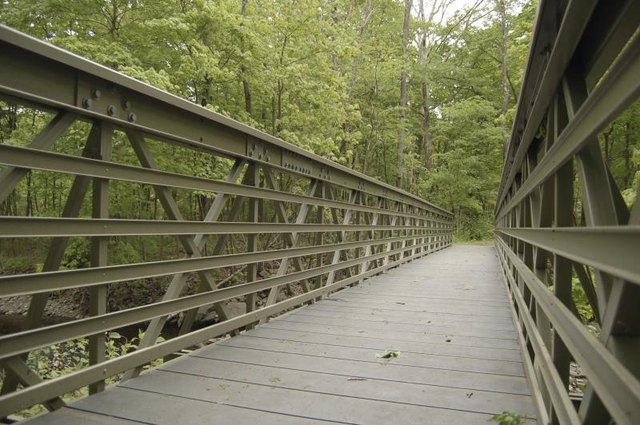 Maxcy/iStock/Getty Images
A small portion of southwestern New Jersey borders with the northern tip of Delaware. These states are also separated by the Delaware River. Delaware's largest city, Wilmington, is across the river from New Jersey. Some other Delaware sites along the Delaware River include Cedar Swamp State National Wildlife Refuge and Augustine Wildlife Area. The southern border of New Jersey meets Delaware Bay, located at the mouth of the Delaware River. On the New Jersey side of the Bay, the Garden State has Egg Island State Wildlife Management Area and Cape May.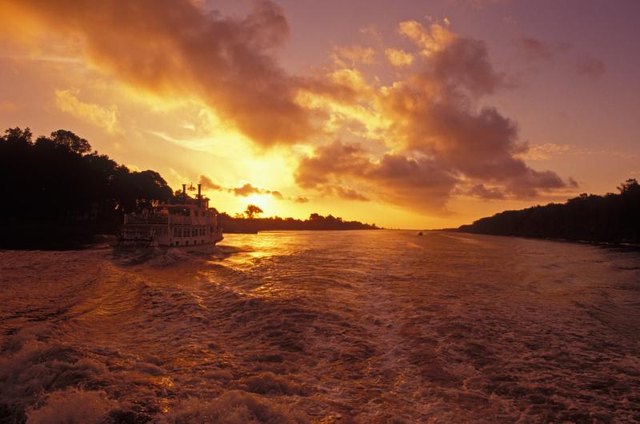 Yan Gluzberg/iStock/Getty Images
Most of New Jersey's eastern border is on the Atlantic Ocean, the second-largest ocean in the world. New Jersey locals refer to the state's Atlantic shoreline as the "Jersey Shore." Garden State cities on the Jersey Shore include Atlantic City, Toms River, Asbury Park and Highlands. This region of the state is a popular spot for summer and spring break vacations. The Jersey Shore also features a collection of bays and inlets, such as Raritan Bay, Barnegat Bay, Great Sound and Hereford Inlet. Most Jersey Shore cities have marinas for boating and fishing excursions in the Atlantic Ocean.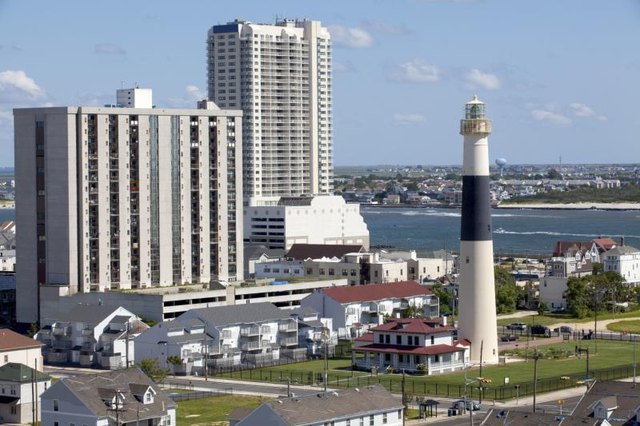 Aneese/iStock/Getty Images
Promoted By Zergnet